Calling all Christmas gurus! If you're a holly and jolly Christmas enthusiast (and 21+ years of age) you have GOT to check out the New York City SantaCon and The Running of the Santas! Santa Claus is coming to town, and he's ready to party with every other Santa and all of Santa's elves! Here are a few of our favorite Christmas outfit ideas that will have you fitting right in with the crowd this holiday season!
Santa… Obviously!
Become one with the flood of people dressed as Santa this year! Let's be real… You can never EVER have too many Santas, but it could be extra fun to stand out among the rest. Rock a sexy santa pajama costume and you'll get the most attention. Plus, you'll feel extra comfy! Not into the trend? Dress up as Krampus and you'll add a little bit of spook to your holiday fun!
Every Mr. Needs Their Mrs.
Sleigh all day when you dress up as Mrs. Claus! Ladies, if you're single, you may or may not be able to find your potential forever in one of the many Santas. Looking for something a little more comfortable? Slip into this Mrs. Claus pajama costume and enjoy a cozy night!
Ugly Sweaters
Everyone needs at least ONE ugly sweater in their wardrobe, but with our selection, it may be hard to just pick one! An ugly sweater is perfect for any Christmas occasion, especially SantaCon or Running of the Santas! An ugly sweater will have people laughing, and it'll keep you warm at the same time. Not much of a sweater person? That's okay! We've got ugly Christmas t shirts, too!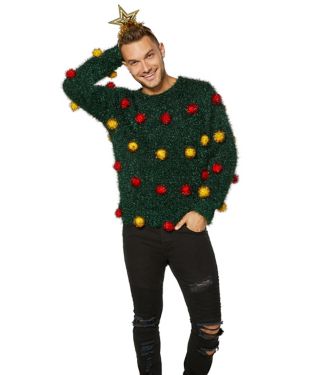 Take the Comfy Route
How can you celebrate, but be as comfortable as possible? One-piece pajamas! Step right into a cozy one-piece, and get ready to party! They're perfect for staying warm, standing out, and keeping the Christmas spirit alive. You can also re-purpose them, and wear them on Christmas Eve. Double win!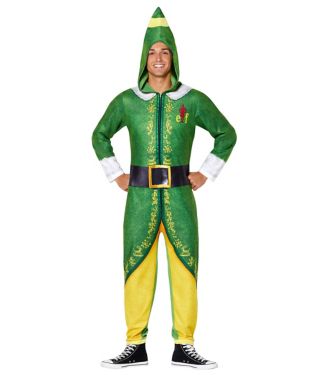 Party Suits
If you're not one to blend in with the crowd, try one of our party suits! With intricate patterns and fine detail, you'll be dapper but still show off that holiday cheer! You'll be sure to stand out when you travel through a sea of Santas in one of these stylish party suits.
Go Big!
If you're going to a Christmas event, you're going to celebrate the season and get into the holiday spirit. So, why not go big? Dress in full costume and you'll blow everyone away with your dedication! Become one of Santa's elves, dress up as a Christmas Tree, or show off your love for your favorite on-screen character, The Grinch! You never know when there will be a costume contest, so you should always be prepared!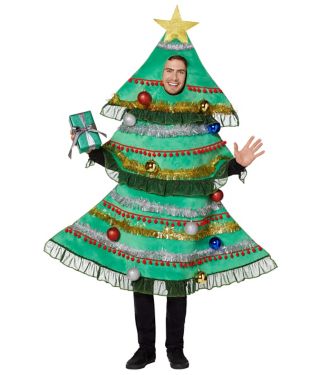 Accessorize
If none of the above caught your eye number seven is for you! You can celebrate the holiday just by accessorizing with Christmas themed hats, skirts, scarves and more! We have a wide variety of Christmas hats, headbands, and stockings that will help you create a holiday masterpiece. You'll be able to build your own Christmas look when you piece together our Christmas accessories. And just remember, you can never go wrong with a Santa beard kit!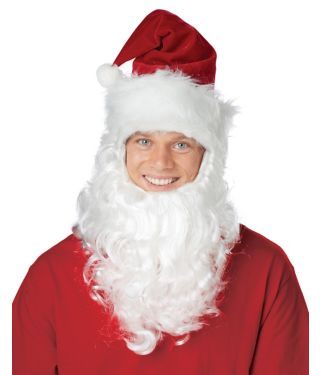 Now that you're ready for your next Christmas extravaganza, show us what you wore! Send us your pics to spiritblog@spirithalloween.com. Merry Christmas!