So, you want to host an amazing Halloween party this year? Spirit Halloween has plenty of ideas for how to throw the most fun 2020 Halloween party on the block safely. Yes, whether you're social distancing or hanging with a small group, you can still celebrate your favorite holiday. Here are a few ideas for Halloween party themes that will have the whole social pod excited. And remember: You can celebrate the thrill of Halloween all October long!
1) Virtual Costume Contest
This year, you can connect with your friends globally by having a virtual costume contest! Don't just go all out on a Halloween costume, create a whole world. You can turn your bedroom into a movie set or whatever other exciting background you desire. Think Harry Potter at Hogwarts or The Avengers at the Avengers Compound. Everyone votes on who has the best costume and virtual set. 
2) Drive-In Halloween
Inspired by the drive-in movie you can setup an inflatable screen in the back yard for you and a select group or work with your neighbors and community leaders to set up a large screen in an empty parking lot or field to watch your favorite Halloween classics in costume. Take it to the next level and have brave guests do a bit Halloween stand-up bit for some pre-show entertainment.
3) Outdoor Halloween Scavenger Hunt 
For Halloween 2020, you can still have lots of fun with your family or housemates by organizing a Halloween scavenger hunt with a small group. Then divide them into teams who'll go on the hunt for your hidden treasures. This way they'll stay physically apart but can still work together to solve your Halloween riddles. Spread them out either on your property or a neighbor's backyard (just make sure to get their permission).
Each group is on the same quest, but their clues lead them to different areas. In order to keep the groups from bunching up, stagger the clues so each team starts in a different location. A good prize? Lots and lots of candy. Also, don't be afraid to scare the scavengers along the way. An animatronic letting out an eerie laugh or terrifying saying will likely make them scream.
4) Outdoor Halloween Dance Party
For those of us who just want to dance the night away, an outdoor Halloween dance party, is a perfectly easy way to celebrate just keep those monsters mashing six feet apart. Turn your backyard into a haunted dance floor with Halloween lights and outdoor décor. Don't forget a Halloween playlist!
5) Halloween Game Night
If you're looking for a quiet way to spend October 31st, a game night with your family or housemates is an easy no-fuss way to have fun and enjoy the Halloween. Dim the lights, light some candles and break out the Ouija board for a séance, or the 12-sided dice for a round of Dungeons and Dragons.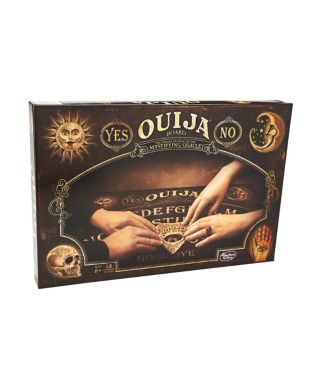 6) Haunted Backyard
Grab the hand sanitizer, face mask, and get ready for an exciting time! Take the haunted house into the great outdoors. This year, to have a socially distant experience, make sure that your small group of guests are spaced out and there is one "tour guide" who can lead the group. Want the feel of a haunted playground? Get a fog machine to add to the air of mystery!
7) Halloween Movie Night
Lights, camera, Halloween! Bring the movie theater to your crib. Dress up your favorite costume, step into your living room, and geek out as you re-watch a classic with your roommates, a small circle of trusted friends, or keep it strictly fam. How many lines can you recite by heart? What's better than popcorn and candy?
Below are a few ideas for Halloween movie theme parties:
The Beetlejuice Dinner
You know the phrase: A family that loves Beetlejuice stays together? Stay home this Halloween and still celebrate! Turn your kitchen into the Maitland dining room. For real fans, you can even build the miniature town model. Strike a match with the Sandworm Candle Holder. Dad as Beetlejuice, Mom as Juno, Brother as Otho, and sister as Lydia Deetz! Find all the Beetlejuice décor a fan could ever need right here.
The Sanderson Sisters From Disney's Hocus Pocus
Stir a witches' brew with Disney's Hocus Pocus! Turn your home into Salem, Massachusetts and light the black flame candle! Your roommates or family will love reliving this Disney classic. You can make up your own spells and see what happens when you try to perform them. Set the mood by turning your yard into a cemetery where you can revive your long-lost lover Billy Butcherson. Serve drinks out of Hocus Pocus glasses and light your own Hocus Pocus flame candle for a totally festive atmosphere.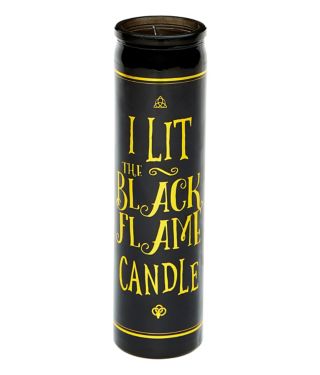 Family Trick 'r Treat Party 
Turn your home into Warren Valley, Ohio and relive this early 2000s Halloween horror movie. Your gang will be terrified of Sam and all of his mischief. Light up your living room like it's a Halloween horror with the Sam String Lights. You can even turn a room in your house into the Trick 'r Treat movie set with the awesomely gruesome Trick 'r Treat Bloody Wall Tapestry. Check out everything you'll need to make your house like the movie with all of our exciting Trick 'r Treat Décor.
No matter what you choose to do with your Halloween party, the more you commit to a theme, the more fun your fellow partiers will have. Whether you decide to go all out with a Halloween movie theme like a Beetlejuice party or something more low-key like a Halloween game night, the most important thing is that you all enjoy the night. Snap photos and share them on social media. Find all your Halloween decorations and Halloween costumes at Spirit!