We know how much you love Fortnite costumes, which was why we couldn't wait to deliver the news that we're selling Fortnite Funko Pop Figures.
Well, ladies and gents, the good news keeps on coming because you can now enter to win a set of Fortnite Funko Pops. Yep, a whole set will be yours for taking and it includes Skull Trooper, Brite Bomber, Black Knight, Dark Voyager, Merry Marauder, and the Fortnite skins you love most.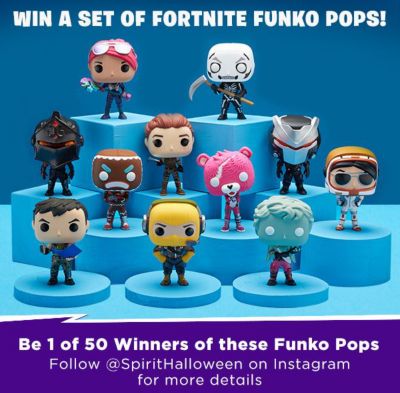 You can be 1 of 50 winners and all you have to do is follow @SpiritHalloween on Instagram for more details. Cue happy dance!
You better hurry, though. This epic giveaway is going on now thru 10/31.
Good luck! We'll see you on the battlefield…