Attention horror fans! If you're anything like us here at Spirit, the anticipation for next Halloween is probably killing you by now! But there's no need to panic! We're here with some awesome news that will hopefully be able to help you hold off your excitement for just another few months.
We hate to see our fellow horror buffs suffer over not being able to represent some of their favorite spooky characters all year round. Luckily for you, a few of our favorite horror conventions are coming up soon so you can unapologetically nerd out and get your fix! Here's some info on the upcoming horror conventions that we're most excited about that you should check out!
When: Friday, March 13th | Saturday, March 14th | Sunday, March 15th
Where: Crowne Plaza Philadelphia – Cherry Hill | 2349 W, NJ-70, Cherry Hill, NJ
How much: 3-Day Weekend Pass: $75 | Single day Pass: $25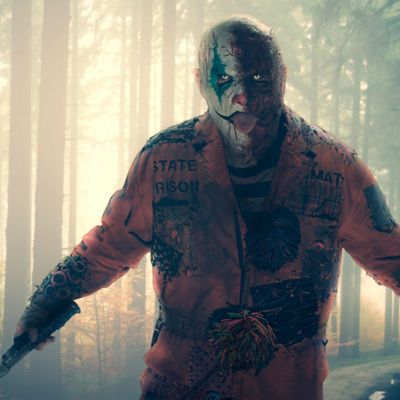 The upcoming 45th Monster Mania Convention is taking place on Friday, March 13th – March 15th at the Crowne Plaza Hotel in Cherry Hill, New Jersey for a horror-filled "weekend of thrills and chills."
This semi-annual horror and film convention is one of the marquee horror conventions around and has been host to some of the largest names in the industry. This celebration of all things scary is "3 days of sheer terror" and one that you don't want to miss if you're a true horror fan. Various famous actors, directors, and producers, from TV and movies, will all be making their visit to Monster Mania for autograph sessions and photo ops. Some notable names that we're excited to see most are David Harbour who plays Hopper in Stranger Things, director Sam Raimi, producer/director Sean S. Cunningham, Kane Hodder who plays Jason Voorhees, and the reunion of the original cast of the Child's Play movies.
If none of those celebs do it for you, don't worry because there's plenty more attending! Be sure to check out the Monster Mania 45 website for more details on some of the many others who will be there and how to sign up to meet them. Note that each celebrity charges a different price for their services so make sure you get all those details and your tickets before it's too late! No matter how you decide to spend your time, any lover of the horror genre will be sure to get their money's worth after attending Monster Mania. There's even a Monster Mania Con app so you can constantly keep up with all kinds of news, updates, and more about this awesome convention!
When: Friday, March 27th | Saturday, March 28th | Sunday, March 29th
Where: Showboat Casino and Hotel | 801 Boardwalk, Atlantic City, NJ
How much: 3-day pass: $75 | Single Day Pass: $30 |Kids 10 and under get in free with paid adult
Get ready to experience a " True state of horror" like never before at the New Jersey Horror Con and Film Festival taking place at the Showboat Hotel and Resort in Atlantic City, New Jersey.
This annual convention down by the shore is an all-out annual gathering of horror fans, celebrities, cosplay artists, vendors, and more! Fans at this convention will be able to experience various horror-themed events and activities throughout the weekend such as catching some amazing indie horror films, participating in fan Q&As, celebrity meetups, and even the opportunity to participate in a horror-themed cosplay contest! Among some of the celebrities making an appearance at this year's event are the original Michael Myers Tony Moran, Kerri Green from The Goonies, Andrew Bryniarski as Leatherface, and a reunion of the cast from the slasher film Terrifier.
Photo ops at the event will be cash only and non-refundable so be sure to check out the NJ Horror Con website to figure exactly who you want to meet and what time they'll be available for pictures! This convention was created by horror fans Ryan Scott Weber and Rob Bruce with horror fans in mind, so expect a unique and terrifying horror experience that you won't find anywhere else!
When: Friday, March 27th | Saturday, March 28th | Sunday, March 29th
Where: Sheraton Parsippany Hotel | 199 Smith Rd, Parsippany, NJ
How Much: 3-day pass: $75 | Friday Ticket: $45 | Saturday Ticket: $50 | Sunday Ticket: $30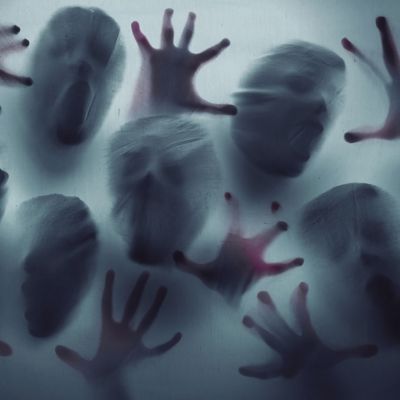 If you're someone who tends to be drawn toward the dark side, then you'll love what Dark Side of the Con 4 has to offer.
This three-day convention will be taking place at the Sheraton Hotel in Parsippany, New Jersey and is one of the premiere gothic events of the spring. Organized by promoters VampireFreaks, this convention will feature various bands, performers, vendors, panels, and more from the dark-alternative community. Weekend passes and single-day passes are both available online along with tickets to the different interactive panels at the event. These activities include dancing workshops, open discussions on goth culture, crafts, and cosplay, just to name a few. Some of the bands that will be performing at this year's convention include The Birthday Massacre, Suicide Commando, The Crüxshadows, God Module, and more!
Even though this convention is not exclusively devoted to horror, there are still several special panels and vendors that will heavily feature the genre. One of these panels will take a deep dive into answering the question "What makes a good horror movie?" while one of the others will focus on the contributions of African-Americans in horror films and their relationship. Most of the panels are free with entry but some will require a panel-specific ticket that can be found online at the Dark Side of the Con website along with other important information about the convention. If you've always wanted to explore your dark side and see what the alternative life is like, then Dark Side of the Con might be the perfect event for you!
So which of these conventions are we most likely to see you at? Be sure to let us know by taking plenty of pics and tagging us on social media @SpiritHalloween! We can't wait to see what kind of cosplay you decide to rock out with!