Have you been looking for a theme for your next party? If so, you've come to the right place! With these PJ Masks costumes, you will have the best party ever! Welcome your inner superhero and get excited, because these costumes are worth staying up all night for! It's up to you and the rest of the PJ Masks hero trio to keep the neighborhood safe and Spirit Halloween knows exactly how to get you prepared.  With our wide variety of toddler costumes, PJ Masks makes it to the top of our list with "Super Cat Speed." Quick! It's almost nightfall; let's gear you up and prepare you for the big party!
PJ Masks costumes are a must!
The suspense is growing! Which hero costume will you choose?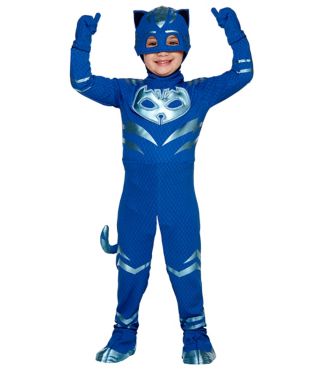 Are you going to be super-fast? With this toddler Catboy costume, you'll have "Super Cat Speed." With amazing leaps and acrobatic moves, you're sure to get the job done. Whether this is the costume for you because of its royal blue color or cat-like features, Catboy may just be the purr-fect match for you!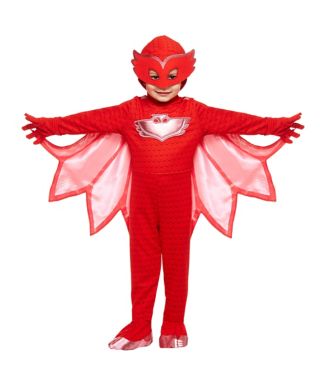 Are you going to be skillful? With this toddler Owlette costume, you'll have "Owl Eyes" that will help you soar over the neighborhood anytime you'd like. With bright red colors and wings to match, this costume will definitely take flight this Halloween season!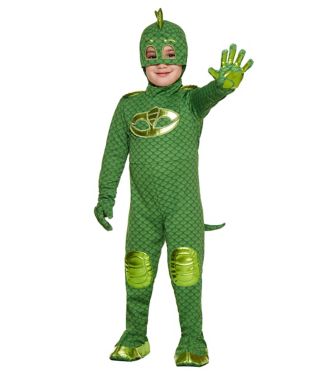 Are you going to be strong? With this toddler PJ Masks Gekko costume, there's no stopping you from using that "super lizard grip" wherever you go. This green and scaly lizard is sure to grip onto your heart with his adorable personality. With scales like these, you can't go wrong with this Halloween costume!
Now that you have picked your hero, it's time to plan the party!
A fun photoshoot!
Setting up a fun photoshoot for you and your PJ Masks friends is easy and creative! All you need is a blank wall and some PJ Masks props! Your friends will be posing as their favorite PJ Masks heroes, and with a variety of props including a Catboy sunstache and a  light-up Owlette bracelet, every PJ Masks fan will be happy!
Games galore!
Who wants to play a fun game with their favorite PJ Masks heroes? We know we do! A fan favorite is a PJ Masks relay race! All you have to do is dress up as your favorite PJ Masks character and play fun mini games. Some of these games involve using your "super cat speed" in a race, a blindfold game to test your "super owl eyes," and a homemade obstacle course to try out your "super lizard grip." All of these ideas can be easily personalized!
Snack time!
Is it really a party without some super themed snacks? Superheroes need to be healthy in order to save the day, so these deliciously good snacks will do the trick to power everyone up! A perfect PJ Masks snack has all three of the heroes' colors involved. With sliced strawberries, sliced kiwi, and blueberries on a stick, you will have a superhero fruit kabob!
Party bags!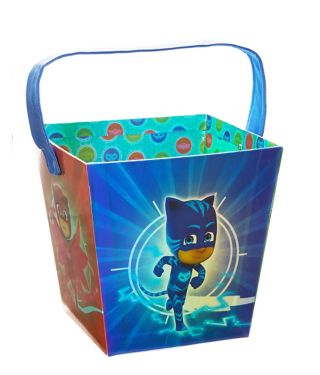 This is completely optional, but it's a great way to thank your guests for coming. Next to the door, leave a PJ Masks treat bucket full of candy and some empty bags. They will be able to pick out their favorite candy before taking off into the night!
PJ Masks are heroes that we have grown to love. They are the ones who protect us from nighttime baddies. There is no better way to thank them than by dressing up as your favorite character for any occasion, especially a party!
Can't get enough of the PJ Masks heroes? Shop all of our PJ Masks costumes here!