This year, Halloween will be better than ever, and we have the perfect way to get you in the spirit! With Spirit Halloween's exclusive Signature Collection, you'll go above and beyond any costume you've ever worn before. Since they're designed with high-quality fabrics and all accessories included, you'll be ready for an incredibly fun night of trick-or-treating or hanging out with friends at your next Halloween party. The best part is that you can count on wearing these costumes over and over again. With a large variety of options, there's no stopping you from picking the perfect Halloween costume from The Signature Collection!
Here are some of Spirit's top picks for Halloween 2019:
Girls' The Signature Collection Costumes
Tween Hocus Pocus Costumes
If you know us by now, you know that we're obsessed with Hocus Pocus. So what's the top pick for 2019? Spirit's Signature Collection Hocus Pocus costumes, of course! These new tween Sanderson sisters costumes are perfect for those young witches who are just starting to experiment with potions or are ready to ride their vacuum for the very first time. Dress up like your favorite witch on Halloween and then re-wear it every time you watch this iconic movie!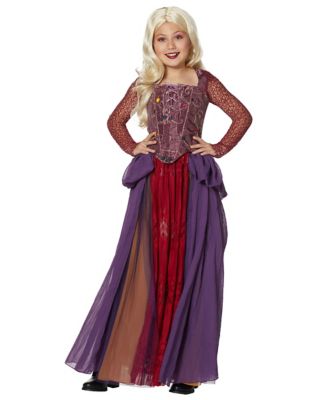 Kids' Creepy Doll Costume
When it comes to your choices of the perfect Halloween costume, you know we have to recommend some scary ones. This creepy doll costume from The Signature Collection will terrify the entire neighborhood, especially once you put on the included wig with dreadfully long locks.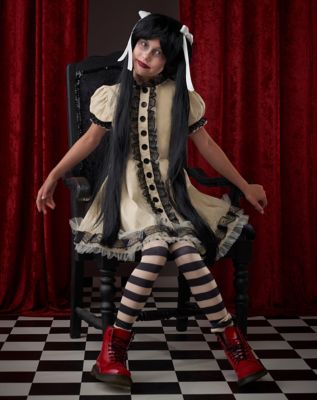 Kids' Vintage Clown Costume
Get ready to travel with the circus! In a vintage clown costume, it'll be easy to show off all of your tricks. Coming complete with the dress, umbrella prop, headband, vest, fingerless gloves, and socks, this Signature Collection costume will give you everything you need to look the part.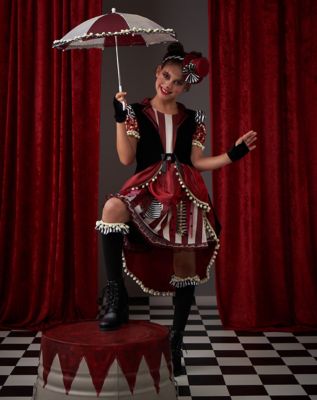 Kids' Ghost Bride Costume
Love's not dead, and you won't be either once you slip on this ghost bride costume from the Signature Collection. While the tattered wedding dress is a statement piece on its own, the included veil and faux flower bouquet are what make this costume come alive (no pun intended).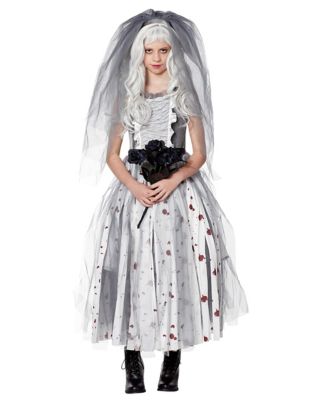 Boys' The Signature Collection Costumes
Kids' Roman Gladiator Costume
Prepare to fight the mightiest warriors in this Roman gladiator costume. With its included cape and tunic, this Signature Collection costume will have you looking the part, but it's the armor, gauntlets, sword, and chest plate that will have you stepping into the Coliseum ready for battle.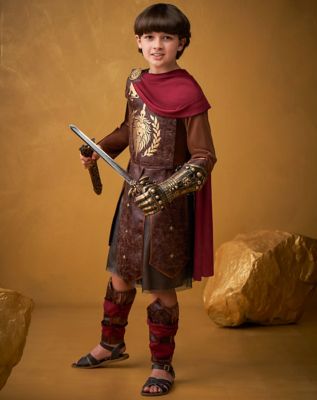 Kids' Ultimate Ninja Costume
Slip on this ultimate ninja costume, and you'll instantly be stealthier than ever. But once your enemy appears, it's game over. The hooded jumpsuit with attached face mask and gauntlets will keep you protected and your identity a secret, but the armor with a light-up dragon emblem will make everyone remember you. This ninja costume from The Signature Collection even comes with a light-up sword that makes sounds as you battle your enemies.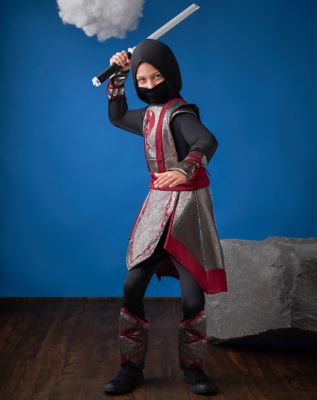 Kids' Pirate Costume
Get ready to sail the seven seas when you're dressed to perfection in this pirate costume. Coming complete with the shirt, pants, hat, belt, vest, sword, and eye patch, this Signature Collection costume has absolutely everything you'll need to make someone walk the plank.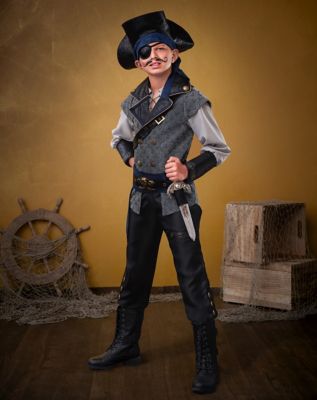 Women's Signature Collection Costumes
Adult Victorian Vampiress Costume
Be prepared to hunt as soon as the full moon comes out. In this Victorian vampiress costume, people will practically beg you to suck their blood! The stunning high-quality dress, the waist cincher, hosiery, fingerless gloves, headband, and choker are all included, making this Signature Collection costume terrifyingly good.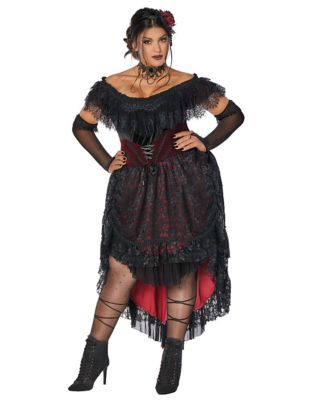 Adult Skeleton Queen Costume
Make sure your costume is fit for royalty. This skeleton queen costume from The Signature Collection will make sure all eyes are on you. Slip on the dress, pants, and caged petticoat, then place that skeleton finger crown on your head so everyone knows exactly who to bow down to.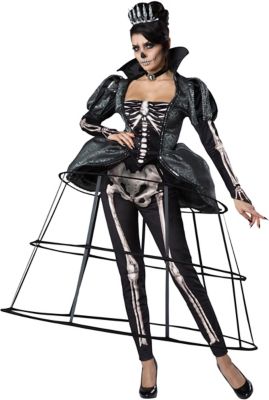 Adult Castaway Beauty Costume
Even though you may not be the captain of the ship, you'll have all the lads saying "aye, aye" when you show up wearing this castaway beauty pirate costume from The Signature Collection. Coming complete with a vest, hat, belt, headband, and weapon, it'll be clear that you're in control of finding the booty.

Men's The Signature Collection Costumes
Adult Vampire Costume
If you're going to haunt the neighborhood, make sure you do it in style, specifically in this vampire costume. Coming from Spirit's exclusive Signature Collection, this costume includes a high-quality, double-layered cape with faux leather collar. The woven shirt with attached velvet vest makes the perfect accent to the tuxedo stripe pants and velvet top hat with a faux leather band. To top it all off, don't forget to walk around with the included antique silver cane for a really dramatic effect.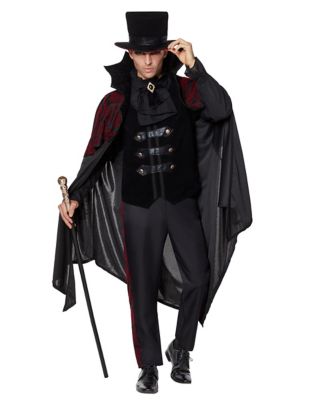 Adult Pirate Costume
Shiver me timbers! There's tons of gold waiting to be found, and it's yours for the taking when you're dressed up in this pirate costume. The incredibly detailed flocked damask vest, collared shirt with faux leather cuffs, twill pants, and the suede belt will make you look like more than just a buccaneer. Once you top it off with the included faux leather hat, eye patch, and dagger, this Signature Collection costume will have you ready to get your hands on all that treasure!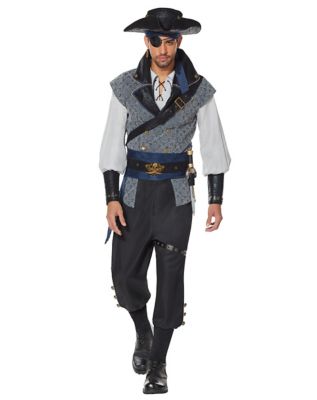 Adult Steampunk Costume
Get geared up for Halloween in this steampunk costume! Keep your look super sophisticated with the included shirt, pants, vest, and scarf. However, the arm gauntlet, belt, and goggles from this Signature Collection costume are what will help you make a statement.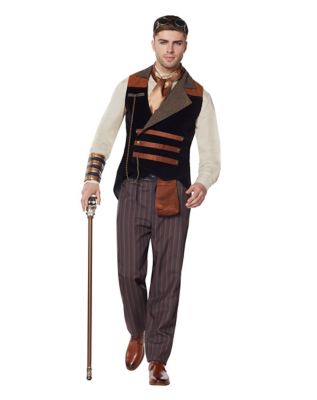 When it comes to dressing up for Halloween, Spirit has something for everyone whether you want to be creepy and scary or cute and fun. So make sure you go above and beyond this year with a costume from Spirit's exclusive Signature Collection! When you're wearing one of these, you'll be sure to stand out while trick-or-treating or at any costume party.
Are you ready to dig even deeper into this exclusive collection? Shop all of Spirit's Signature Collection costumes here!