With October 31 around the corner, we decided to dig into our personal photo vaults to share some of our Spirit staffers' cutest childhood Halloween photos! Yes, we are throwing it back to the '80s and '90s for you! How can you resist how adorable we were?
Beth Forrester, Freelance Copywriter, approximately age 3
I'm too young here for me to remember what inspired this, but my parents had good taste!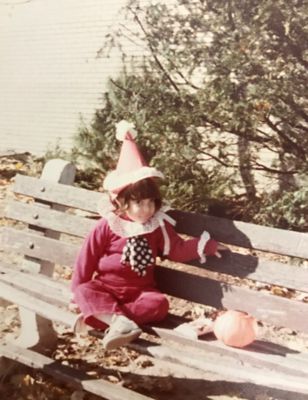 Shawn Alberici, Senior Copywriter, age 4
I don't remember this but it's obvious that my cousin and I are pure royalty.
Brandon Cintron, Temporary Copywriter, age 4
I don't remember exactly but I probably picked it so I could eat everyone's candy.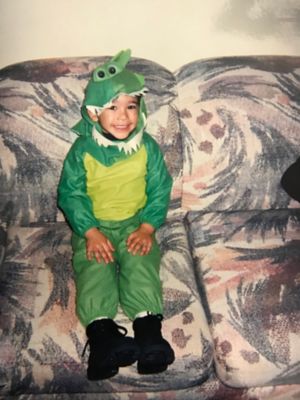 Robert Canderan, Business Analytics Manager, age 5
I'm pretty sure my mom picked the costume, but the only thing I remember was the straw being extremely uncomfortable.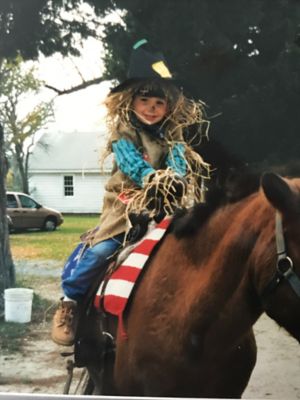 Ashley Constantino, Category Merchandiser, age 6
I Dream of Jeannie was one of my favorite shows to watch, and six-year-old me was thrilled when I picked out this generic genie costume with my mom.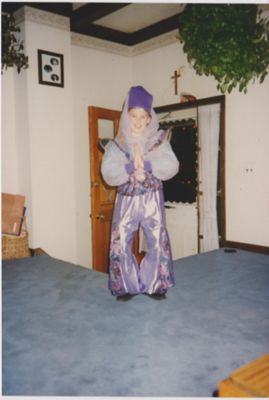 Phillip Thierman, PPC Analyst, age 6
The costume was very comfortable to wear in my elementary school's costume parade.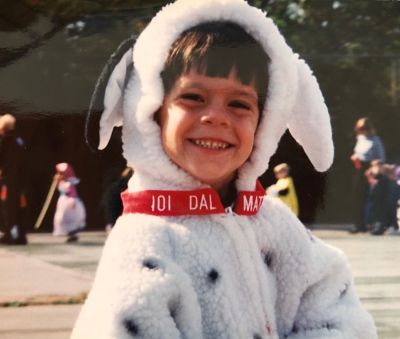 Paige Crain, Marketing & Promotions Temp, age 15
My family got invited to a costume party. My littlest brother wanted to be Minecraft and we always do themed costumes. We dressed up based on his costume and all went as different apps.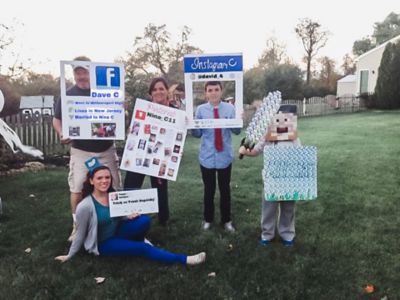 Nicole Gallo-Pratt, Senior Manager, Content Marketing, age 16
My girlfriends and I decided we'd dress up as cute animals for Halloween one year and bunny costumes were like, really popular back then. I wish I'd kept those shoes since thick platforms are back in style!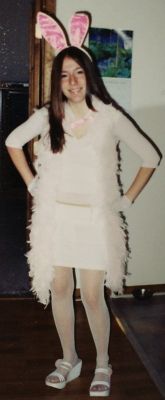 Whatever your age and however you dress up, we at Spirit wish you a Happy Halloween!