It's getting closer and closer to October 31, and you haven't been able to nail down a costume for Halloween? Don't worry! Spirit Halloween has you covered. You can still wow all your friends with a super fun Halloween look, even if you've been putting off picking the perfect one. Here's our picks for last-minute Halloween costumes for 2020:
When in doubt, go for humor! Inflatable Costumes are truly the one-of-a-kind hilarious Halloween costumes, and they don't require planning ahead. You can go for the classic inflatable sumo, an inflatable chicken, or an inflatable T-Rex. If you're a fan of Rick and Morty and love obeying orders, our Adult Mr. Meeseeks Inflatable Costume is perfect for you! Practice your moo noises and prepare to show off your utters with the perfectly bovine Adult Inflatable Cow Costume! Little effort, maximum crowd pleasing!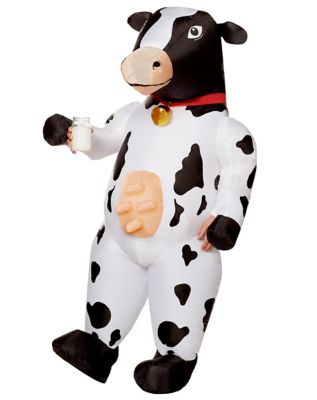 Hippie, flapper, disco dancer, raver, or rapper: time period costumes are no frills and a guaranteed hit. They'll transport you back to the roaring '20s, swinging '60s, fun '90s or any other decade of your choice!  All you need are some iconic reminders of the fashions of these memorable times. Just put a retro necklace and wig on, and boom! It's amazing what a few pieces can do to transform you into a person straight out of a history book. Flash a peace sign in our Flower Child Costume Kit, complete with a flowery top and headband. Or, look like you're ready to bust out some rhymes in a '90s style hip hop tracksuit. Do we have your attention? Check out all of our Time Period Costumes!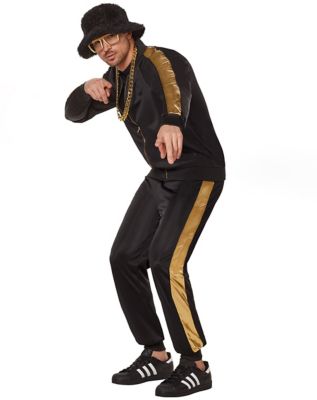 Honor our frontline workers this Halloween with a first responder costume! You'll be ready to deliver all the TLC in a nurse costume. These quick costumes don't require makeup or preparation; just put them on and you'll look like you're ready to treat your patients.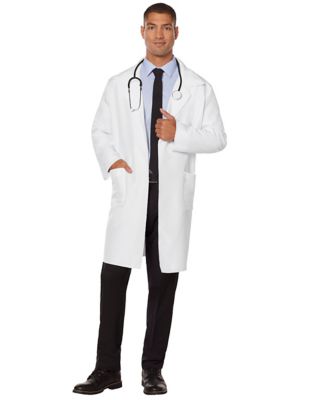 Police and prisoner costumes are another quick way to dress up for Halloween. They're also perfect for a quick and cute couples costume idea. Don't be afraid to lay down the law with Adult SWAT Commander Costume. Or spice up the prison cell with the Adult Prisoner Catsuit!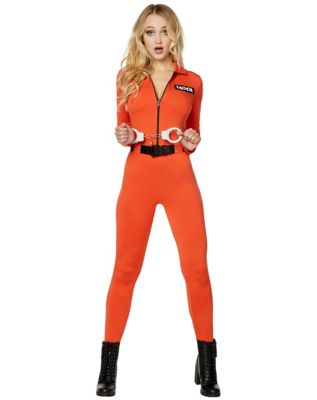 Hiss! Bark bark! Baaaah! Animal Halloween costumes are a surefire hit and easy-peasy! Just add ears, a tail, and a little face makeup and your costume is easily recognizable. If you're an animal lover and want a super cute costume, the Koala Costume Kit is the perfect last minute costume. Show off your stripes with the Adult Zebra Romper or show off your wings with the Adult Teal Butterfly Costume.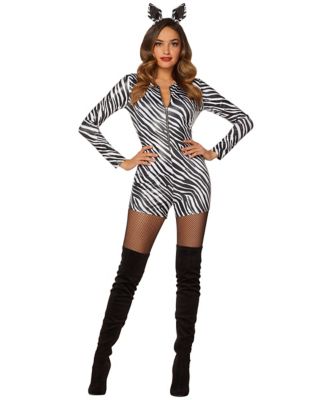 Want something even wilder? Tiger costumes are sooo in right meow, and they're perfect for putting together quickly! Be sassy with our Adult Tiger Catsuit Costume or for the sleepy cats, try our Adult Tiger Pajama Costume!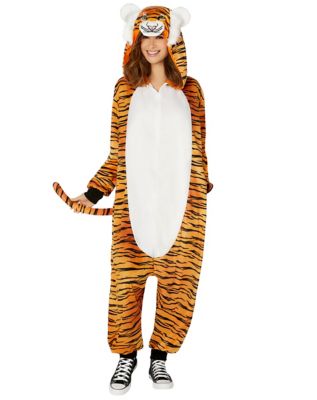 I lost my calculator! All you need is glasses, a bowtie and suspenders to create the perfect Nerd look! The nerd costume is a classic humor costume and is sure to get a laugh, and maybe even a wedgie!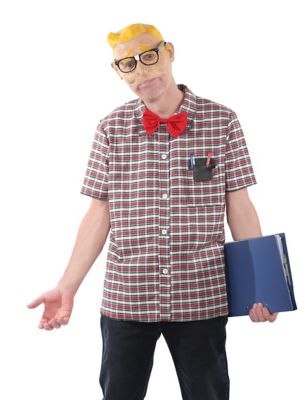 OMG, LOL, emoji costumes are the BEST, FTW! Your group chat will love this effortless costume, especially the rainbow poop emoji! Whether you want to embody a smiley face or an alien, these costumes are just as quick to put together as pressing a button on your phone. Be a good texter this Halloween with Emoji Costumes!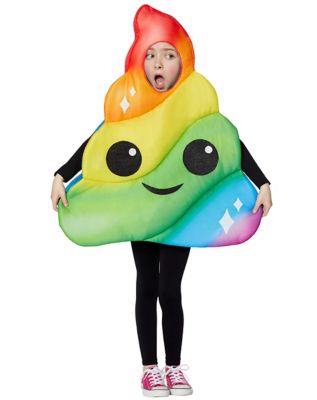 Howdy, y'all! Do Halloween Wild West style! Saddle up with a cowboy hat and a sheriff's badge and you're ready to ride! Check out our easy Cowgirl and Cowboy Costumes and practice your "yee-haw!"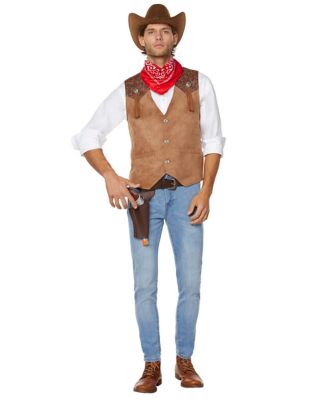 Hungry? Grab a bite this Halloween! Food costumes are so funny and perfect for a last-minute look! Make everyone's mouth water when you show up in a Hot Dog Costume complete with mustard and relish. Keep the grill theme going with a Cheeseburger Costume, or go natural as a pickle, pineapple or banana. Whatever your taste, food Halloween costumes are the perfect recipe for a funny costume that you can whip up in minutes! Try a taste of our hilariously simple Food Costumes!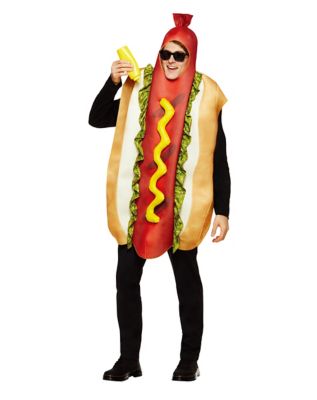 Making people laugh on Halloween is simple! Funny costumes are perfect last-minute Halloween costume ideas, because all it takes is one look to crack everyone up. You'll serve up all the laughs when you dress up in an Adult White Clam Seltzer Costume, look ready for work in an Adult Lube-N-Go Garage Mechanic Jumpsuit, or make everyone do a double take when you rock a mullet wig, black and blue animal print shirt, mustache and eyebrow ring in our Adult Mullet Man Costume.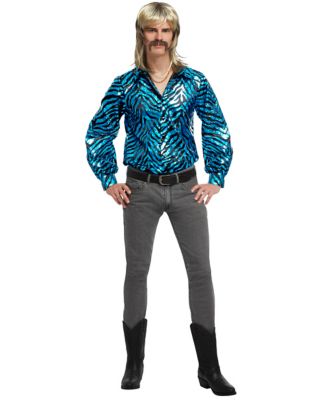 With all of these simple last-minute costumes, everyone can find a Halloween look in a flash and still impress your friends and neighbors. Click here to find your nearest Spirit Halloween store and pick up any of these costumes. Don't forget to check out all of our Halloween Costumes, and for those of us who want no hassle, try our Easy Halloween Costumes and Costume Kits!