Bows make everything better—even birthday parties! Whether your Siwanator is turning six or 16, these tips will guarantee that everyone has a blast!
Style Like a Siwanator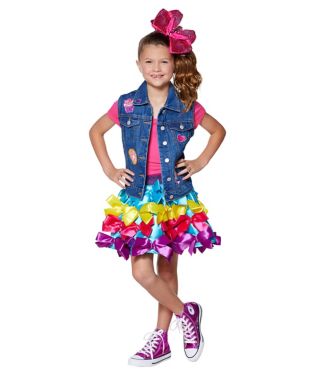 It's a Siwanator party and they'll shine if they want to! With help from Spirit Halloween, your partygoers can lace up their high-tops and slip into their favorite JoJo Siwa costume and get ready to celebrate. From the iconic Boomerang outfit (available in kids' and toddlers' sizes) to a sparkly bomber jacket (available in kids' and toddlers' sizes!), Siwanatorz know that it doesn't matter what they're wearing – as long as they love their outfit and are true to themselves, they're already living their best life!
Hair to Party!
Did someone say makeover? Everyone is obsessed with JoJo's signature hairstyle, so help your Siwanator choose the perfect JoJo bow and rock that high pony! Spirit Halloween offers entire bow kits, in pastel and rainbow so Siwanatorz can create the perfect JoJo look!
More Glitter, Please!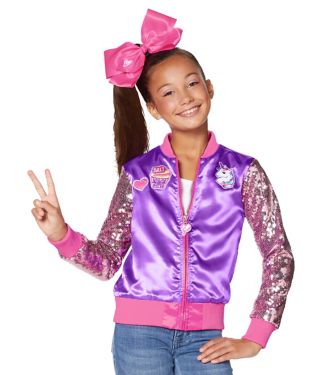 Sorry, Mom and Dad. Glitter belongs EVERYWHERE during a JoJo Siwa birthday party. Sprinkle it on the gift table, put it in guests' hair, and maybe even give out some glitter lip gloss! And what makes the perfect goodie bag? A JoJo Siwa sequin tote bag, obviously!
Dance, Dance, Dance!
The best way to make sure your JoJo-themed birthday party hits the right note is to blast all your Siwanator's favorite jams, like "Boomerang," "Every Girl's a Super Girl," and "BOP!" The perfect playlist will make any party a chart-topping hit!
No matter how you choose to celebrate with your special Siwanator, don't forget to pick out their favorite 
costume,
 Bow, and accessories so they'll be ready to party like the true star that they are!