With October around the corner, you're probably itching to set up your indoor Halloween decorations so you can feel truly festive and frightful. Well, good news: you can start right now! With Spirit Halloween, it's easy to make all signs point to horror—literally!
Whether you hang these scary decorations in your living room, dining room, hallway or bedroom, they're sure to make your family or roommates jump in fright. If you're doing video calls, you'll be announcing that you're ready for Halloween right now, no matter what the calendar says. From officially licensed décor from your favorite horror movies like IT and Trick 'r Treat to other hair-rising items, you'll turn your dwelling into your personal Halloween dream—and scream—house.
Keep reading for our best indoor Halloween decoration ideas for 2020.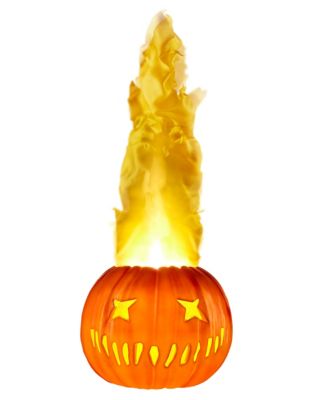 Light-Up Flaming Pumpkin Decorations – Trick 'r Treat
Light up your night with this spectacularly spooky jack-o-lantern. With flames bursting out of the top, this blazing pumpkin is sure to send a shiver down the spine of all who see it. Best of all, this glowing gourd is officially licensed by the Halloween cult classic, Trick 'r Treat. What's not to love?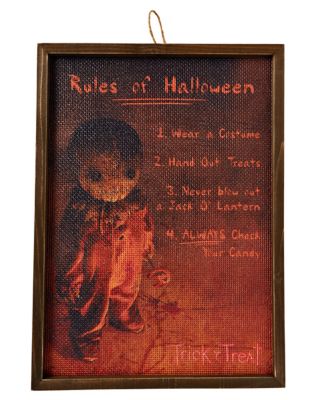 Rules of Halloween Sign – Trick 'r Treat
Abide by the rules of Halloween this autumn to stay safe and sound from Sam! This eerie sign will help you remember the four essential rules of All Hallows Eve. To top it off, this sign features an image of the creepy kid himself, burlap sack mask and all.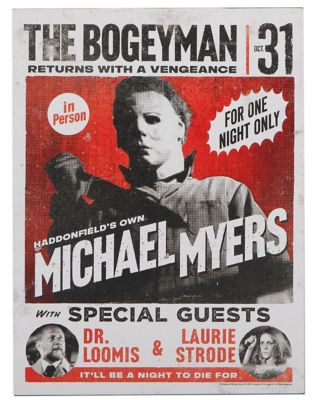 Michael Myers Poster – Halloween
Make this year's Halloween truly a night to die for by sporting this officially licensed Halloween poster as part of your horror home décor. Boasting a picture of the masked slasher, along with other stars of the franchise, this ghastly poster is perfect for any diehard Michael Myers fan.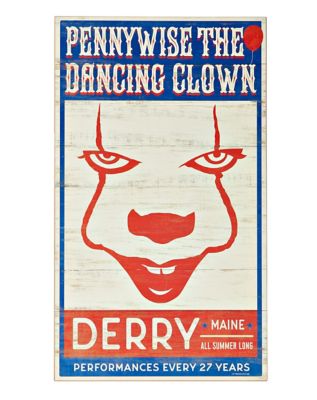 Think that this killer clown wreaks havoc on the kiddies every 27 years? Think again! Dare to hang this devilishly good promo poster from your wall to scare everyone who sees it silly.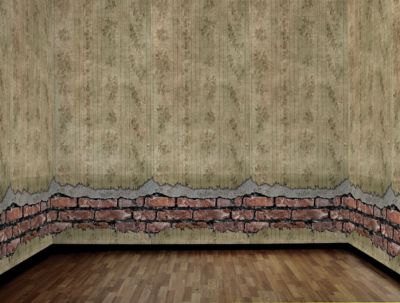 Corroded Wall Clings – Decorations
Transform your otherwise lovely home into a dilapidated haunted house by adding this corroded wall cling to any wall. Featuring exposed bricks, cracks, and crevices, your home will appear like it's ready to collapse, trapping everyone inside underneath the rubble forever.
Witches Welcome Vertical Banner
Welcome the entire coven into your home when you hang these witchy welcome signs inside your door. Featuring two black-and-white signs that read "Witches" and "Welcome," these banners are sure to attract all of the broomstick riders in town!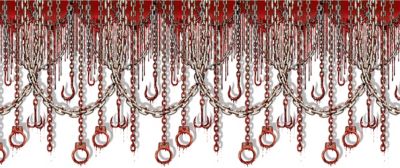 Bloody Chains Backdrop
Add some bloody fun to your household with this bloody chains backdrop! Simply stick it to your wall and it'll transform your home into a dungeon of dread.
If you're looking for some clever ideas to turn your home into a house of horrors, check out the rest of Spirit Halloween's Halloween décor now!