If you love everything about Halloween and are celebrating on a budget, Spirit's affordable Halloween decorations let you get totally festive without breaking the bank. Maybe you're adorning your apartment or getting the whole family involved by turning your house into the ultimate orange and black dwelling. Whatever type of look you're going for leading up to October 31st, you'll find it here, from fun to scary—and everything in between.
Whether you're jazzing up your house for a Halloween party, looking to spook everyone with the ultimate haunted house or are simply getting into the ghostly spirit, we've got you covered with these low-cost decorating options priced under $25. You'll still draw in all the trick-or-treaters and impress your neighbors when your home's all dolled up for the season, with plenty left in your budget to stock up on candy!
Ensure your house gets noticed in October with some Halloween lights! Make your home glow with creepy crawlies with our Whirl-a-Motion LED Green Spiders Projection Spot Light or make them look up in wonder at the fluttering of wings of the Whirl-a-Motion LED Purple Bats Project Spot Light.


Once you've beckoned them closer, make them scream in fright with a Haunted Mansion Door Cover! It'll look like the dead are trying to escape from beneath your home.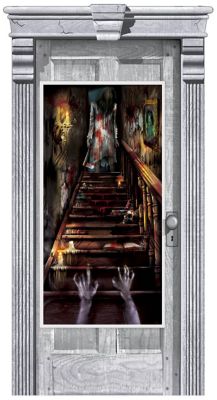 Set a spooky mood right from the start by placing our eight-inch Red and Black Skull on your mantel or outside your door. This budget-friendly option from our Gothic Noir selection will make everyone do a double take.
Continue to put your friends on the edge of fear by placing Bloody Human Footprints on the ground as they walk in. Who knows where they'll lead?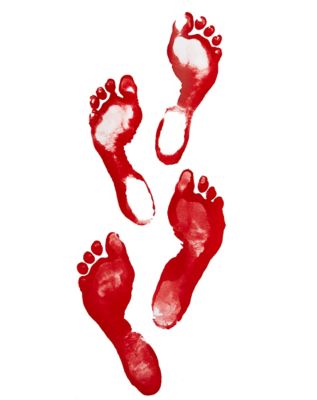 Want to know what the dead are thinking? Invite them into your home with an awesome Ouija Board Light Prayer Candle. Dim the lights and let this otherworldly candle's glow illuminate a dark corner, or make it the centerpiece of your table. Even better: Play with your Ouija board using only the light it casts.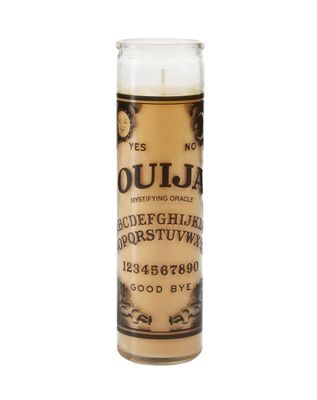 Give your kitchen a Halloween edge with the Cheeky Reaper Dish Towel featuring the personification of death with the words "Killin' It." The next time someone goes to dry a dish, they'll know exactly who's looking over their shoulder.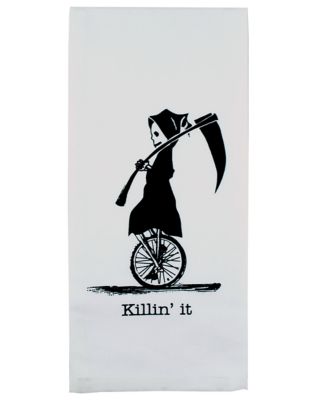 On a lighter note, if you're a movie fan who can't get enough of The Nightmare Before Christmas, place a Sally or Jack Skellington Light-Up Pumpkin in your home or on your porch to let everyone know how you feel about this iconic Halloween movie!


An excellent way to extend your Halloween budget is to decorate with a witchy theme all year long. There's no better way to do so than with everyone's favorite onscreen witches, the Sanderson sisters from Hocus Pocus! We've got the hottest official Hocus Pocus merchandise at affordable prices so you can show off your fondness for casting spells. Place drinks on Hocus Pocus coasters and offer trick-or-treaters their favorite sweets in an

Amuck Candy Jar

!


Match your décor to your costume when you use our Fortune Teller Ball! This makes a great Halloween party theme as you get ready to tell everyone's fortunes.

You can add these affordable decorations to your own handiwork or mix and match to create the Halloween house of your dreams (or nightmares!).
Have any questions about our bargain Halloween décor? We're here to help! Email us at spiritblog@spirithalloween.com and don't be shy about sharing images of your scream-worthy Halloween scenes for a chance to be featured on our site!