The Masked Singer is back on Fox for Season 2  Wednesdays at 8/7c and fans are already freaking out! Spirit Halloween can't wait to guess which celebrities are hiding behind the masks and watch host Nick Cannon and judges Ken Jeong, Jenny McCarthy, Robin Thicke, and Nicole Sherzinger in action! The Masked Singer Season 2 costumes have been revealed, but only a few select clues about the singers have appeared so far.
If you can't get enough of this hit reality singing competition, Spirit Halloween is here with costumes inspired by The Masked Singer. You can wear them on Halloween or any time you need to dress up (no singing talent required!). And just like on the show, no one will be able to guess who you are when you wear these fun costumes. Rock them at karaoke as you belt out your favorite tunes, or simply pay homage to your new favorite show.
Take "flower power" to a whole new level when you dress up like The Flower! Paint your face with purple makeup, put on a shiny green corset to complement the metallic mermaid skirt, slip a purple tutu on your head (for the petals—get it?), and shake it! SHOP THE LOOK>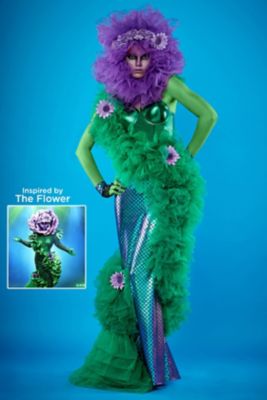 Dance it up and look totally adorable in Spirit's Adult Faux Fur Scary Panda Ani-motion Full Mask, along with panda gloves, feather boa, gold chain and workout jumper! This furry creature has never been cooler. SHOP THE LOOK>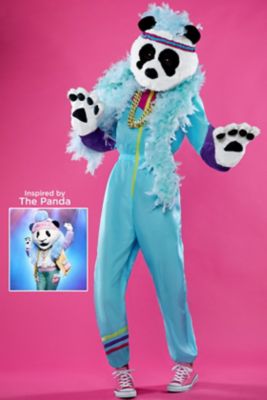 Get your steampunk gears turning in a Moving Mouth Fox Full Mask, plus all the elements you need for this retro-futuristic cyborg look! Go completely incognito as a blast from the past with a hint of the future with accessories like a steampunk arm cuff with gears, a pocket watch, eye patch, boot covers and more! SHOP THE LOOK>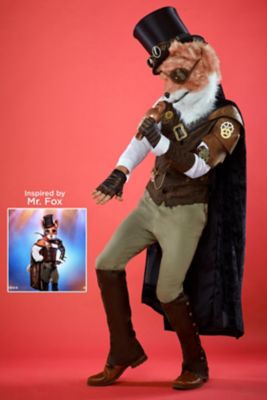 Who doesn't love the bright pink color of a flamingo? Dress up as this exotic animal in a flamingo inflatable costume, then add to its appeal with a pink tutu! You'll give a whole new meaning to "pretty in pink" when you perch on your neighbor's lawn in your flamingo outfit. Blast "Lady Marmalade" by Labelle just like they do on the show to totally get in the mood. For a flirtier flamingo look, we recommend pairing your fluffy pink tutu with a pink crop top, leggings, and leg warmers. SHOP THE LOOK>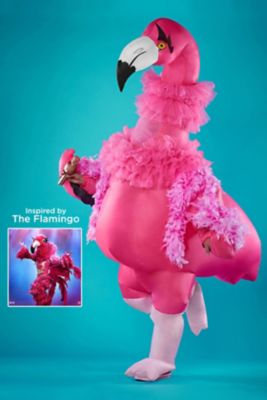 Whoever wins on Season 2 of The Masked Singer, one thing's for sure: You'll be ready to cheer them on in your new costume!