Graveyards. To some, they serve as places of peace and eternal rest; after all, it was pretty commonplace to picnic in graveyards up until the 1920s. Others, however, recognize some cemeteries as places where the dead find anything but peace, and are left to haunt the living world for eternity. As lovers of all things macabre, we've compiled a list of seven spine-chilling, famously haunted graveyards from across the globe. Read on…if you dare!



1. Aoyama Cemetery: Aoyama, Japan
You may have heard chilling tales of phantom travelers hitching a ride to their final place of rest, only to mysteriously vanish once they've reached their destination. But did you know that the original version of this urban legend can be traced back to Japan's Aoyama Cemetery? Located just south of Tokyo, this cemetery is home to notable samurai, Kabuki actors, and Imperial generals, along with Hachiko, the dog who famously awaited his owner's return until the day he died. Aoyama Cemetery is host to a variety of supernatural encounters, including reports of spirits dragging visitors to other worlds, supernatural hitchhikers, and shadowy figures causing mischief in the night.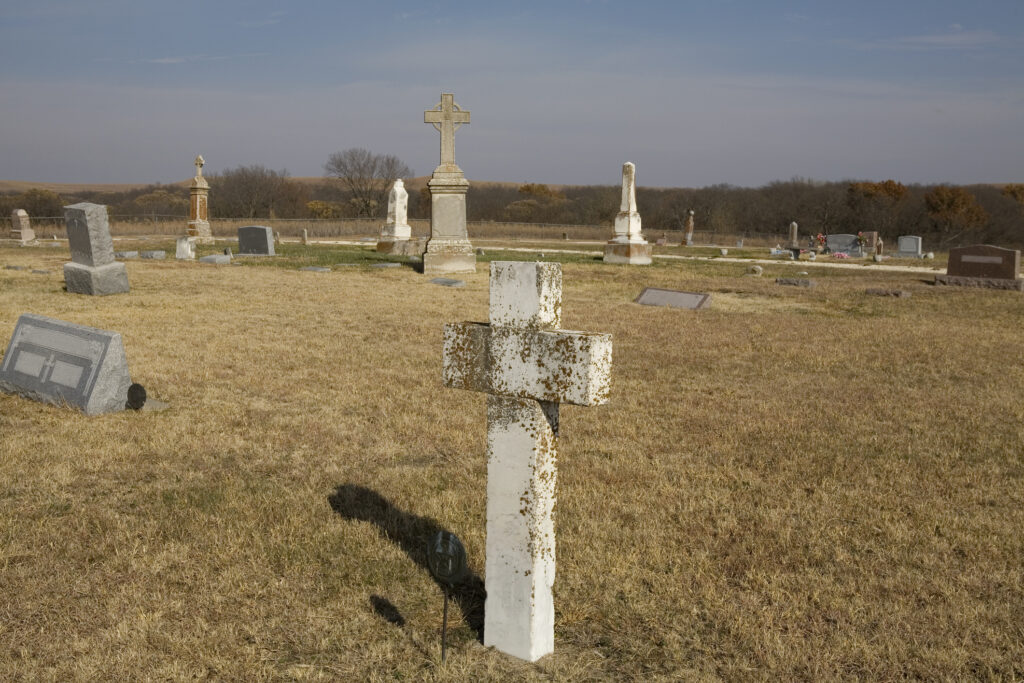 2. Stull Cemetery: Stull, Kansas, USA
Not only is Stull Cemetery regarded as one of the most famous haunted graveyards in the United States, but many believe it to be one of the seven gateways to Hell itself! A series of devilish urban legends surround this Kansas cemetery; one tale even claims that the spirit of a half-human child that a local witch conceived with Satan stalks the grounds at night. The site, which some believe to be routinely visited by devil-worshippers, is said to be visited by the Devil himself each year. Stull Cemetery is so universally dreaded that Pope John Paul II had his 1993 flight rerouted as to not pass over it.



3. Highgate Cemetery: London, England
Your local cemetery may be haunted, but is it also plagued by vampires and red-eyed demons? If so, it's got two things in common with London's historic Highgate Cemetery. Some of Highgate's most notorious hauntings occurred in the late 1960s when two teenagers claimed that they had seen dead people roaming throughout the cemetery. A few years later, a series of animal carcasses drained of their blood were found around Highgate, prompting public speculation on whether or not vampires lived among the restless spirits of the cemetery. This resulted in a bizarre feud between locals David Farrant and Sean Manchester, who both stalked the cemetery at night in search of the creature that they believed to be an undead Romanian nobleman.



4. Le Recoleta Cemetery: Buenos Aires, Argentina
While the city-like sprawl of Buenos Aires' historic Le Recoleta Cemetery features gorgeous, jaw-dropping architecture, there's more to this place than meets the eye. Founded in 1822, this cemetery has since built a reputation of being one of the most haunted sites in all of Argentina. Le Recoleta is reportedly home to a spine-chilling array of restless spirits, including 19-year-old Rufina Cambacera, who in 1902 was accidentally buried alive after her temporary, comatose state led doctors to believe that she had died. Locals also claim to have seen a mysterious woman in white lingering throughout the cemetery, further establishing the belief that Le Recoleta is haunted.



5. St. Louis Cemetery No. 1: New Orleans, Louisiana, USA
Like Le Recoleta Cemetery, New Orleans' St. Louis Cemetery No. 1 is home to a dazzling array of historical graves and architecture. Oh, and it's rumored to be extremely haunted. Established in 1789, St. Louis Cemetery No. 1 is allegedly home to nearly 250 years' worth of ghosts and ghouls. The most notable of these is New Orleans' infamous Madame Marie Laveau, who was otherwise known as the "Voodoo Queen of New Orleans." It is said that visitors who mock Laveau's grave fall either violently ill or succumb to great misfortune shortly afterward. St. Louis Cemetery No. 1 is also home to the restless spirit of sailor Henry Vignes, who is said to roam the graveyard in search of important papers he lost prior to his death.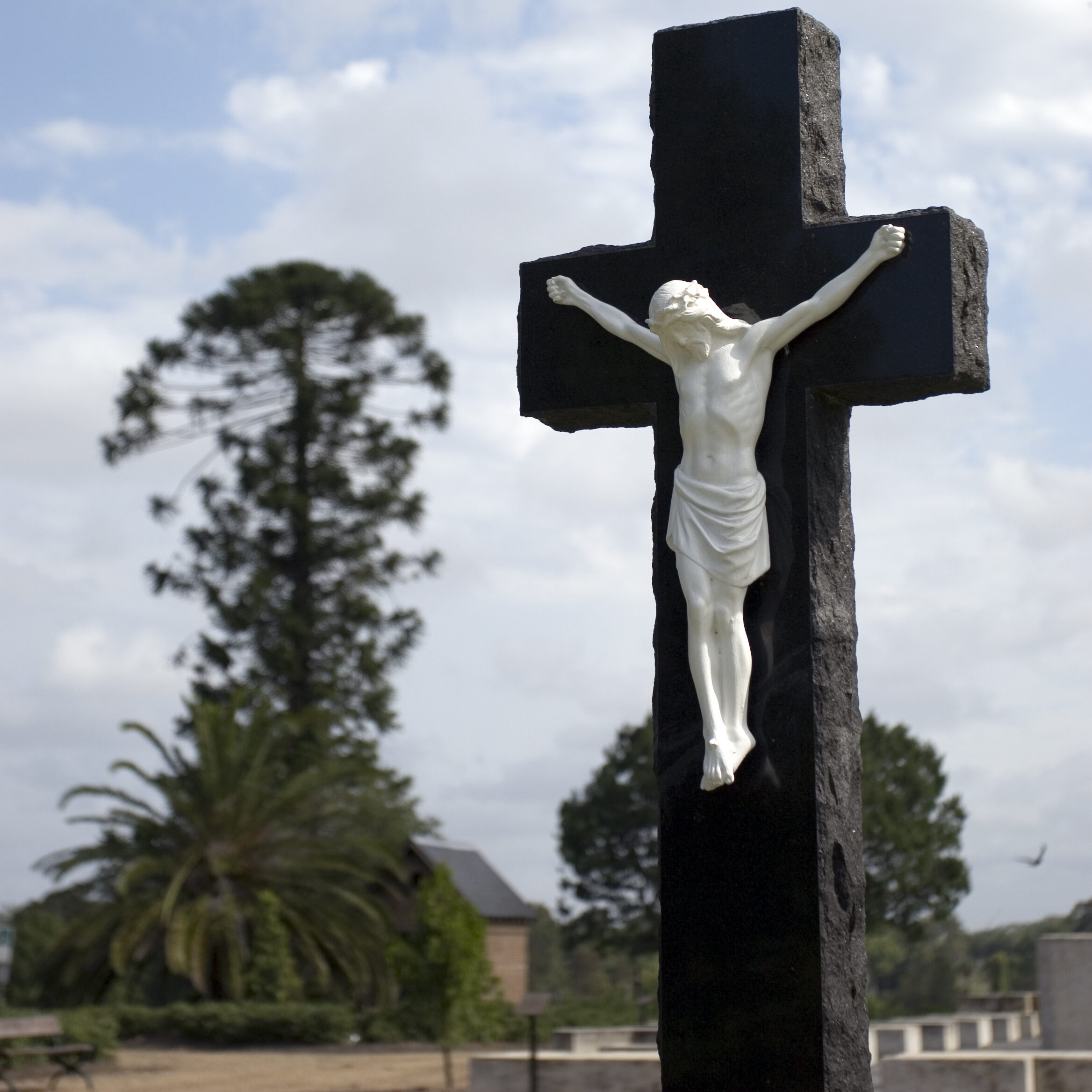 6. Rookwood Cemetery: Sydney, Australia
Rookwood Cemetery is more than just your standard graveyard; it's a necropolis, meaning "city of the dead." This sprawling property of natural and man-made wonders is also home to hundreds of years' worth of hauntings. Rookwood Necropolis features its own railway line, on which funeral trains ran to transport grieving families to and from their loved one's burials. The necropolis' receiving station is said to harbor the souls of the departed who never got to leave the station. Their lost, restless spirits were doomed to linger there for an eternity. The cemetery is also directly adjacent to the Rookwood Asylum, which is said to have a grim and eerie past itself.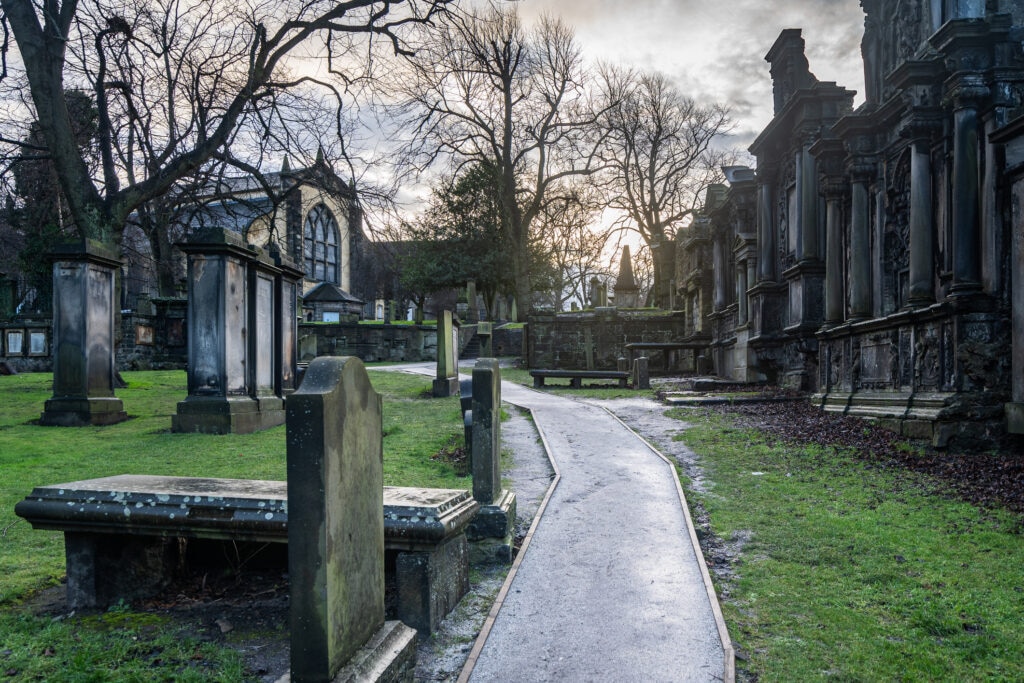 7. Greyfriars Kirkyard: Edinburgh, Scotland
Established in the early 1560s, Greyfriars Kirkyard is the oldest and perhaps the most infamous of the graveyards we've listed. Over the last four and a half centuries, the churchyard has seen its fair share of bloodshed and gruesome killings, and has a history of hauntings to match. Among the most feared spirits of Greyfriars Kirkyard is that of the villainous George "Bloody" MacKenzie, whose spirit is believed to have been awoken after a homeless man trespassed into his tomb in 1998. Many claim to have been physically assaulted by MacKenzie's ghost, with some people reportedly finding themselves knocked unconscious while visiting his grave. Greyfriars Kirkyard's residents aren't all bad, though; the cemetery is also home to the beloved Greyfriar's Bobby, a terrier that guarded his master's grave for fourteen years.

Talk about spooky! Would you visit any of these famous haunted graveyards? Which of these harrowing haunts caught your eye? Let us know at spiritblog@spirithalloween.com!