Ah, the one holiday that everyone always forgets to mark down on their calendar. Everyone but us, that is! Don't let the most fun holiday sneak up on you. The worst thing you could do is already have plans to go to your favorite Irish pub but be running around looking for a St. Patrick's Day outfit with just a little hint of green in it an hour before. Prep now and chill later.
Here are some of our favorite 2019 St. Patrick's Day outfit ideas: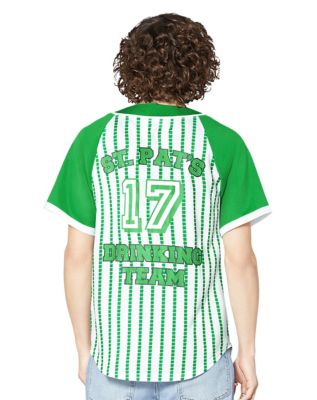 Don't want to go all out with a crazy costume or anything too outrageous? A St. Patrick's Day jersey can definitely do the trick! Bold enough on its own, you won't even have to worry about accessorizing unless you want to take it over the top.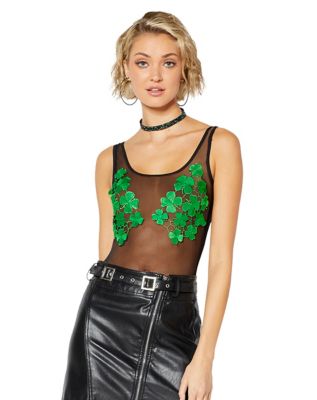 While on the topic of getting out of your comfort zone, show off your sexy side! A shamrock bodysuit will comfortably cover you up, but it will have you feeling a little more seductive than a basic crop top will. Slip on some shamrock leggings, and you've got yourself an outfit that everyone will be envious of.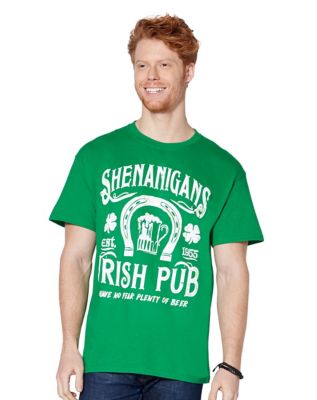 No outfit? No problem. Planning on getting into some shenanigans? Even better. Show everyone that you're festive and ready to have some fun in this Shenanigan's Irish Pub shirt!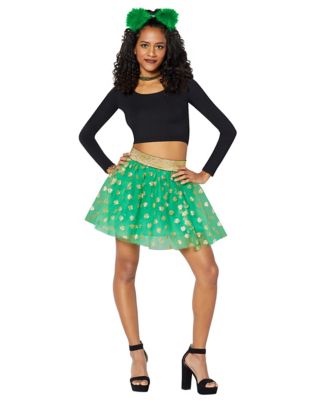 Whether you're enjoying some green beer during the day or at night, chances are that the pub where you're celebrating will be pretty dark. Light up the room as soon as you walk in wearing this festive light-up shamrock skirt! Top off this St. Patty's Day outfit with a sequin shamrock headband for some added flair.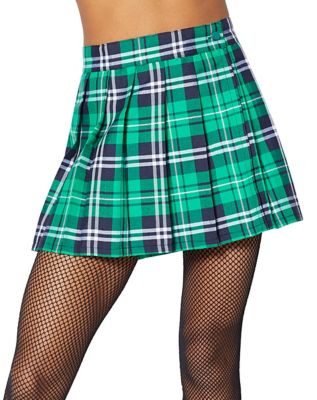 The best part about St. Patrick's Day? It is perfectly acceptable (and encouraged) to wear things you normally wouldn't. Girls, that plaid skirt will make a stylish St. Paddy's Day outfit every year. And guys? Oh, we're sure you'd be able to rock that kilt like nobody's business. Get out of your comfort zone a little and have some fun this year!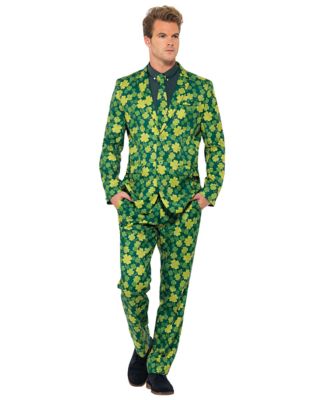 Maybe you'll find some gold at the end of the rainbow (or pub) when you show up wearing a suit covered in four leaf clovers.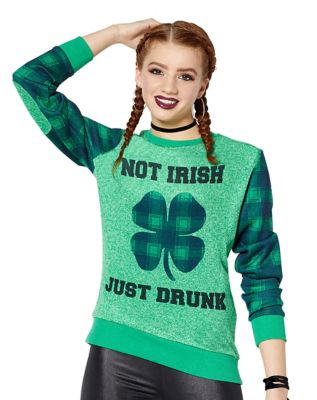 You don't have to be Irish to celebrate St. Patrick's Day. Let everyone know that your heritage may not annually celebrate by drinking, but you sure would like to participate! This plaid shamrock sweatshirt has that you're not Irish, just drunk written all over it. Literally.
No matter what outfit you choose to celebrate ol' Saint Patrick in, we already know that it's going to be the best one there. Show off your St. Patrick's Day outfits! Send us a picture of what you and your friends are wearing to spiritblog@spirithalloween.com for a chance to be featured in a future post!