No matter your budget or style, Spirit Halloween has cosplay options for everyone! Make any con you attend all the more fun by dressing in a way that's comfortable for you and shows off your own unique style. Don't be afraid of rocking a closet cosplay with a casual style or going all out with theatrical-quality costumes and accessories. No matter what you wear, everyone is going to love it! And when the con is done and over, you'll have a new and fun outfit that you can wear to parties or other costume events. This is only the tip of the cosplay iceberg, so get ready to dive in and explore all of our other amazing costumes! You're going to love what you find!
Cosplay for Beginners
You may not want to dress in over-the-top costumes for your next con, but that doesn't mean you can't dress up at all! Any closet cosplayer knows that casual cosplay is the perfect way to wear an everyday outfit while still holding true to the style of some of your favorite characters. You can feel relaxed and comfortable wearing what you normally would and still be able to fit in the con crowd with ease. Take a look at some of these awesome ideas:
Cosplay T Shirt Costumes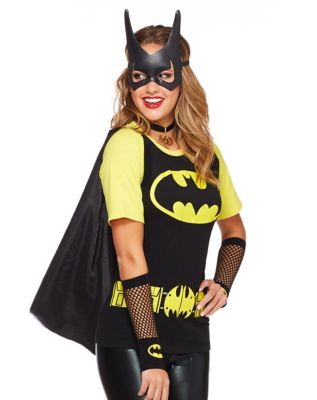 When in doubt, t-shirts are never the wrong choice. Quick to put on and easy to wear, you can rock a character tee all day long without ever worrying about comfort. From your favorite superheroes to your beloved movie characters and everywhere in between, we've got the perfect shirt designed for any character and cosplay occasion. Go classic with a caped Batgirl T Shirt or maybe a little more modern by dressing as your favorite video game character.
Cosplay Pajama Costumes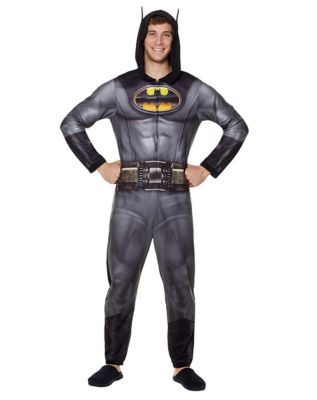 If you want to be comfy and cozy all day long, then our one-piece pajama costumes are the perfect option for you! You'll see people at cons running around in these fun and easy outfits, looking like their favorite character from Wonder Woman, Batman to even Bugs Bunny from Space Jam, the options are endless! They're practically instant-costumes, and everyone will love your easygoing style. Maybe even celebrate Mickey's 90th birthday this year by proudly wearing your favorite Minnie Mouse pajama costume!
Cosplay Costume Kits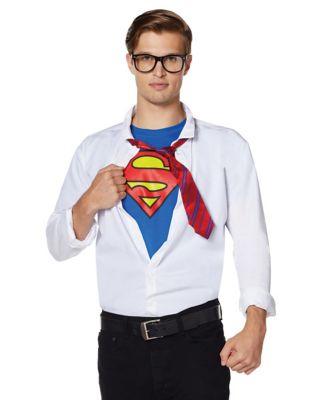 If you already have the basics for your closet cosplay but you're looking to add just a bit more detail, why not try one of our awesome costume kits? With all the things you need and none of the stuff you don't, these kits feature just the right amount of items to give the finishing touches to any casual costume and feature some of your favorite characters. With our Superman shirt kit, you'll have all of the necessities: Superman shirt, tie, and glasses. Just BYOP&S (bring your own pants and shoes), and you'll have the perfect costume! We even have the classic costume kits like Jessie from Toy Story and your favorite Mario Bro, Luigi.
Cosplay for Enthusiasts
So many cons, so little time! Are you getting ready and excited for your next big convention, but you're still unsure of what you want your next cosplay to be? Don't worry, Spirit Halloween has got you covered! From movies to TV (and even gaming and anime, too), our huge selection of fun costumes isn't just for Halloween. You'll find all of your favorite characters, and maybe even discover some new ones, too! Here's a glance at some of our awesome costumes for cosplay enthusiasts:
Video Game Cosplay Costumes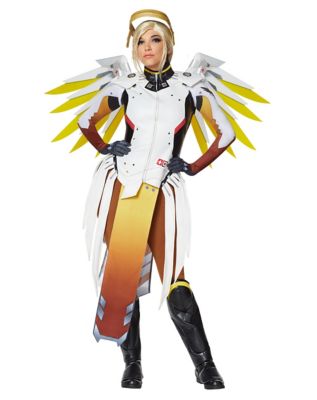 Gamers can be found almost anywhere, and we know quite a few who love to cosplay their favorite video game characters! Whether you're into horror, action, or comedy, we have costumes for all kinds of video game genres. Choose your main and step on to the battlefield (or convention center floor) in the Signature Collection's Mercy deluxe costume and show off your love for Overwatch or save the world from darkness as Sora from Kingdom Hearts. These newer video game costumes are awesome, but nothing beats a true classic like a Mario costume.
TV & Movie Cosplay Costumes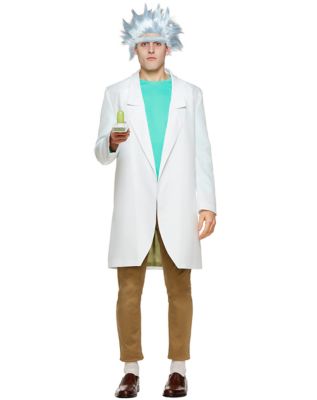 We can already tell that you're about to jump through the screen with excitement for our TV and movie costumes! Excite children and adults of all ages when they see you cosplaying their favorite well-known characters. We bet you'll love the experience even more. With so many costumes created based off of shows and movies all the way from cult classics to fan favorites, you'll be sure to find exactly what you're looking for. The Rick and Morty fanbase is stronger than ever, so dressing up in a Rick costume will definitely grab everyone's attention. One of the top movies of the year was Black Panther, so cosplaying as this awesome hero would be a great choice. If you prefer the classics, you can never go wrong with a Jack Skellington costume and parade around the con like it's Halloween Town. And for all you anime lovers, a Goku cosplay costume from Dragon Ball Z is always a favorite.
Superhero Cosplay Costumes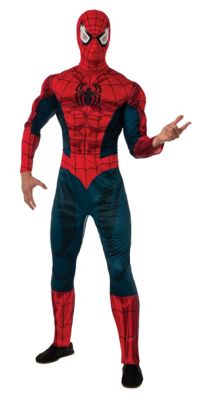 Look up at the sky! It's a…oh wait. It's really just a bird. Maybe a plane? Oh well. Your favorite superheroes are right in front of you anyway! Whether you want to be a villain or a hero, you'll love cosplaying as any comic book character, especially when you see our super cool costumes! We have tons of different styles to choose from, including Spider-Man, Deadpool, Batgirl, and even Mrs. Incredible if you're into the newer heroes! Whether you favor Marvel, DC Comics, or any other hero, you'll be able to save the day in super style.
Cosplay Accessories for Enthusiasts
With all of the characters you cosplay as an enthusiast, do you ever feel like some of them may be missing something? Believe it or not, making a costume look more complete could be as simple as using an accessory or two! Whether you're a warrior without a shield or a fairy without a wand, accessories can sometimes be a make-or-break factor in the world of cosplay. Weapons, jewelry, and other accessories add the perfect finishing touch to any costume! Here are just a few examples of how to take your costume to the next level:
Weapon & Shield Accessories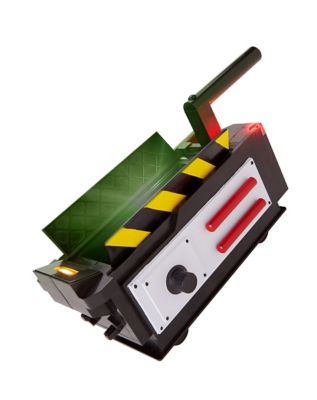 How could you possibly be Wonder Woman without her shield? And surely you couldn't cosplay as the best Overwatch character without the Reaper's shotgun! Not only will weapons give you the perfect "pow!" factor for your cosplay, but their lightweight design and durability makes them great for going to weekend-long cons. Some of our absolute favorites are from the classic Ghostbusters movie, like the Ghost Trap, P.K.E. Meter, and Ecto Goggles.
Costume Jewelry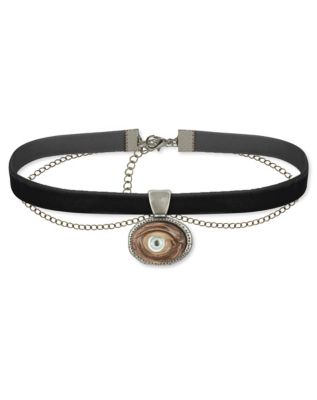 Who doesn't love to sparkle? Perfect your cosplay down to the very last detail when you accessorize exactly like how your character does! Whether you want to be covered in bling or just want a sweet and simple look, cosplay enthusiasts will love our array of costume jewelry. You can't possibly call yourself Winnie without rocking Winifred Sanderson's signature choker, right? And what kind of Harley Quinn doesn't wear a Puddin choker necklace? Do your character justice and get all of the best accessories!
From our signature costumes to our awesome accessories, Spirit Halloween is a cosplay enthusiast's dream! With so many characters, styles, and selections to choose from, you'll be able to create the perfect cosplay to match your needs and wow your audience. When it comes to bringing your characters to life, Spirit Halloween will rock your cosplay world.
Cosplay for Professionals
The world of cosplay is rapidly growing and becoming more widely known among the general public. Whether you've gone to conventions, festivals, or even a children's party, you've probably seen someone dressed up as your favorite character, their costumes featuring amazing and intricate details that you never thought possible. And while some cosplayers see it as a hobby or a fun pastime, for others, it's their lifestyle. Cosplay is not just "playing dress up," but rather it's a performance art, a way of earning money or recognition for doing something they love–it is, in fact, an art style all on its own.
Whether you only cosplay at cons or on a day-to-day basis, being a professional cosplayer isn't an easy thing to do. It takes a lot of hard work and dedication, and Spirit Halloween recognizes the time and effort you put into your cosplays! If you're looking for a new and complete costume, we've got you covered for all the latest and greatest characters from film, television, games, and more. You'll never have to worry about only being able to find half of a costume—we have everything you need all in one place to ensure you can show off every last detail of the characters you cosplay. Not sure where to start? Check out some of our signature or theatrical costumes!
Armored Cosplay Costumes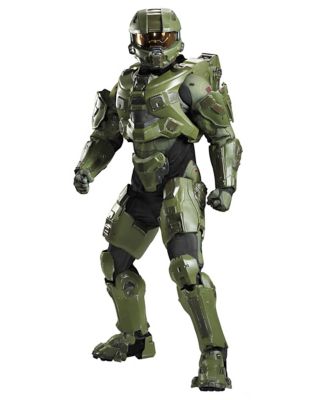 Armored costumes are sometimes hard to find, but we've got quite a few authentic-looking ones that will have you battle-ready in minutes! Lightweight and breathable, these costumes are not only functional, but will have everyone convinced you're covered head to toe in armor. Suit up in the Master Chief Armor costume and you'll be ready for battle, just like your favorite Halo character! The light-up helmet also adds an extra touch of authenticity. You can even lead the Autobots in your next mission to save Earth in a deluxe Optimus Prime costume like a true Transformer.
Theatrical Superhero Cosplay Costumes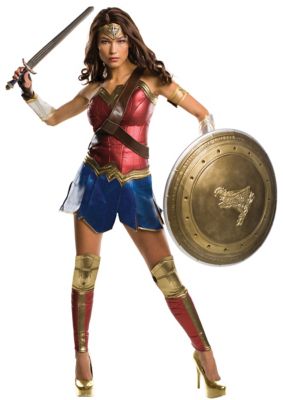 Who wouldn't love to see their favorite superhero or comic book character come to life? Save the day from boredom by appearing in one of these awesome costumes, and children and adults alike will be excited to get their picture with you! Slipping into a theatrical-quality Wonder Woman costume will always turn heads at any con. Rather go to the darker side? With just a little bit of makeup, you'll have the city of Gotham shaking in its boots with the first sight of you in this theatrical Joker cosplay costume.
Cosplay Accessories for Professionals
Of course, any experienced cosplayer knows that no costume can be truly complete without accessories. Props like weapons and shields help make the costume more realistic and give it a photoshoot-ready look that everyone loves. From Renaissance-like swords to the signature accessories of your favorite characters, our wide selection is perfect for helping you find the exact kind of weapon you're looking for. Your Ghostbusters cosplay won't look complete without the light-up deluxe replica Proton Pack. And if you're dressing up as King Mickey from Kingdom Hearts, you'll need your keyblade! These professional cosplay accessories are extremely detailed and resemble the accessories that you know and love.
Whether you're inspired by villains or heroes, serious or silly characters, well-known ones or your own original characters, the possibilities are endless. No matter the occasion, the character, or whether it's your first or hundredth con, we have all the costumes, accessories, and weapons that will perfectly complete your costume. Let Spirit Halloween put the spirit into your cosplay!