Grab your popcorn and your nightlight cause we're going to the movies this year for all your Halloween needs! These costumes and decorations come straight from the big screen from some of your favorite classic horror movies. Whether you're into the stone-cold classics like the Halloween movies, or you're into newer horror legends like Sam from Trick 'r Treat, Spirit Halloween has everything you need for the perfect spooky celebration. Below are some of our favorite horror movie monsters including Sam, Michael Myers, Chucky, and Pennywise!
Sam – Trick 'r Treat
Sam may look like he's just a regular trick-or-treater, but there is something evil under the surface. Make this seemingly innocent killer a part of your Halloween experience with costumes and décor from Trick 'r Treat.
Sam Animatronic
The Sam animatronic moves its arm in a stabbing motion to reduce all of your friends and family to screaming in fear. Sam also has a removable burlap mask to make the horror from the big screen customizable. Terrify your guests even more as Sam's mask is removed to reveal his horrifying pumpkin head underneath.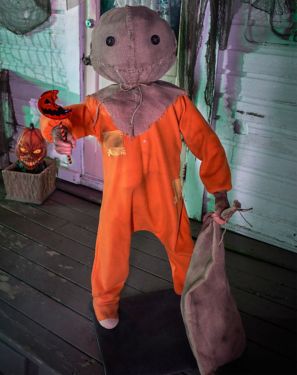 Sam's Burlap Sack Treat Bag
Grab a Sam treat bag to take the horror with you around the neighborhood. Known as the spirit of Halloween night, Sam is perfect to bring around with you while you collect tons of candy. Sam's burlap sack stores anything you may need, from the most sinister tools of a slasher to all the candy you can handle on Halloween night.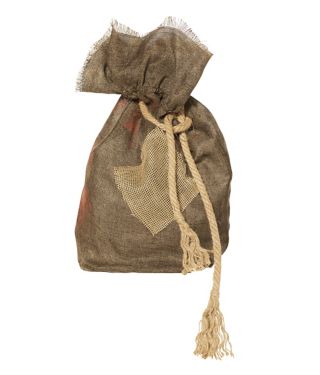 Sam Costume (Available in adult and kids' sizes)
Keep the spirit of Halloween alive dressed as Sam. This famous horror movie slasher is here in kids and adult sizes to make sure you're Halloween is truly killer. Grab this Sam costume to bring a horrifying feeling to the whole neighborhood.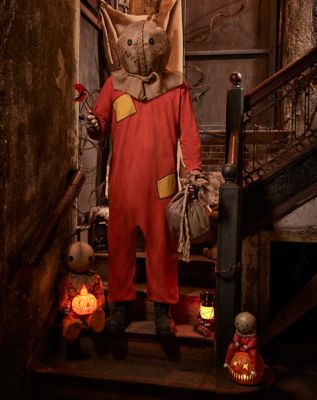 Sam Lollipop
Do some damage this Halloween when you finish your look off with Sam's lollipop. This unexpected weapon is made from the sharpened edge of a pumpkin lollipop, and will have you looking just like Sam in seconds. What is any horror movie icon without their signature weapon? Make sure you pick yours up today.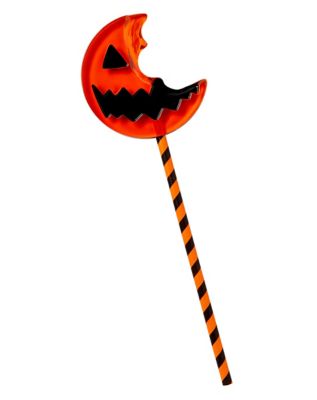 Sam Greeter
Have Sam greet all of your friends and family at the front door. Start your Halloween party off right with something to terrify everyone as they walk in. You can also use Sam to frighten trick-or-treaters looking for candy at your door by using a Sam door greeter to hand out your bowl of candy.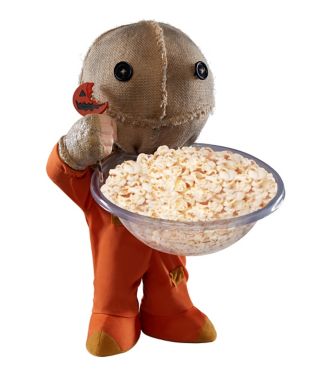 Light-Up Sam Inflatable Decoration
The Sam inflatable is sure to send fear right into the hearts of all those passing by. Straight from the big screen, this horror movie legend will loom over your neighborhood, looking to always keep the spirit of Halloween alive. He doesn't mind if things get a little bloody, sorry, scratch that, very bloody.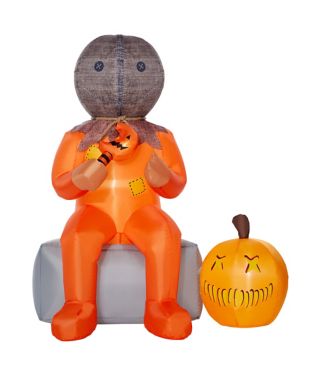 Light-Up Sam Statue Decoration
The light-up Sam statue looks innocent enough, but there is a dark surprise waiting with Sam from Trick 'r Treat. This innocent looking trick-or-treater turns into a full-blown killer before your eyes. Sam is the perfect decoration for anyone looking for a scary Halloween night.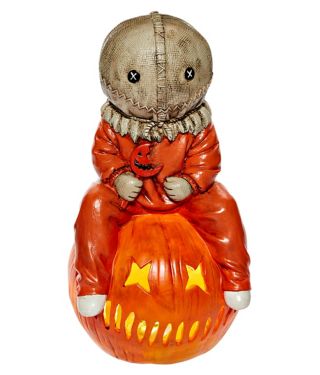 Michael Myers – Halloween
Get your Halloween started in Haddonfield with stuff from the classic horror movie Halloween. Michael Myers is back again this year and he's out for blood. Fill your home with all of his murderous and slashing glory this Halloween season.
Michael Myers Costume (Available in adult, kids' and teen sizes)
On Halloween night, what better way to dress than the killer from Halloween himself? Embody the evil that is Michael Myers on the darkest night of the year. Gear up, put on the goosebump-inducing mask, and become the most feared slasher ever seen.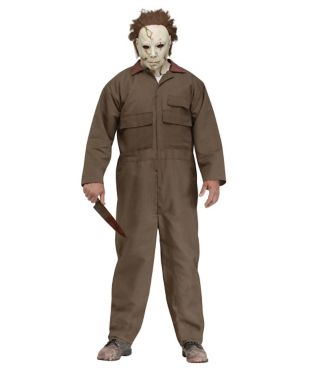 Michael Myers Greeter
Put the pure evil that is Michael Myers in the place that he belongs: right outside your front door! Greet your party-goers and trick-or-treaters with a terrifying Michael Myers door greeter. Paralyze trick-or-treaters in fear as they approach the stone-cold, expressionless mask of this killer.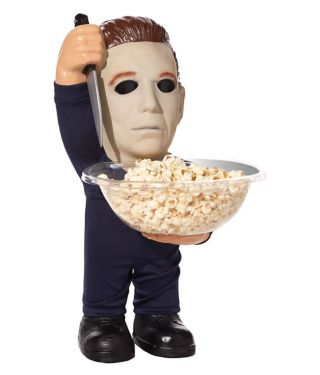 Michael Myers Mask
The emotionless, empty, extremely terrifying face of Michael Myers can become yours when you're look is finished with the famous mask of this killer.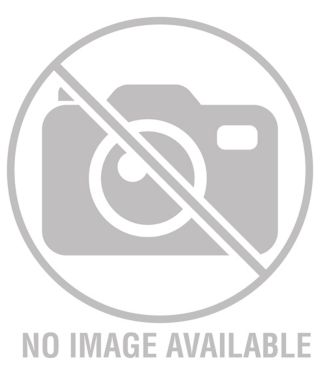 Michael Myers Knife
What is a horror movie killer without his classic tool? Michael Myers' knife is the perfect way to finish your killer look. Take yourself from amateur to full-blown horror movie killer with Michael Myers' signature weapon.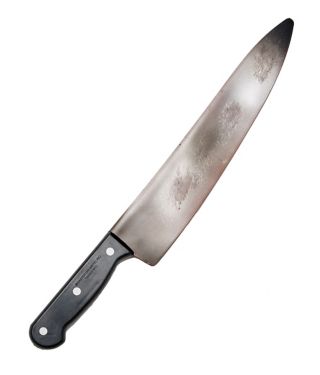 Michael Myers Gravestone Decoration
Michael Myers may be in the ground, but I think we all know he's not gone. This Michael Myers gravestone shows that this terrifying killer has no expiration date.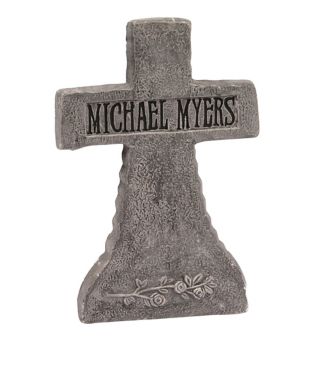 Michael Myers Home Décor
Decorate the rest of your home in this ominous décor. Michael Myers will be everywhere when you pick up some Halloween décor. From blankets and pillows to signs, string lights and dishtowels, your guests will feel the eyes of this killer on them throughout the night as his face is seemingly everywhere in your home.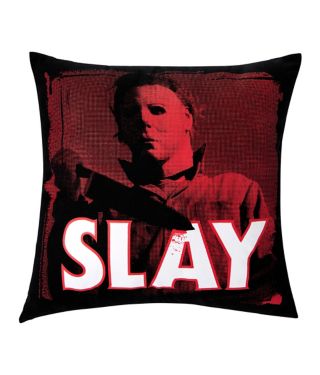 Chucky – Child's Play
Wanna play? Chucky may look cute and innocent on the outside, but we all know a little better by now. The murderous doll is here this Halloween and out for blood. If you love Child's Play, we have everything you could want to fill your home with horror.
Chucky Greeter
What could be scarier than to have Chucky greet all of your guests at the door? Whether he's putting out candy for terrified trick-or-treaters, or he's striking fear into the hearts of your guests, Chucky is the best way to make sure your home is ready for Halloween.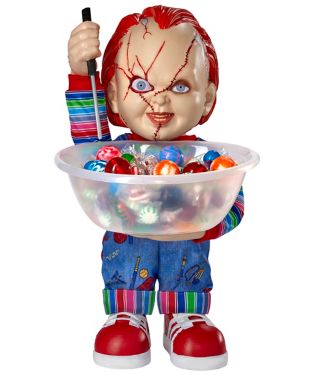 Chucky Costume (available in kids' and adult sizes)
If you're out for blood yourself this Halloween, why not dress up like Chucky? Costumes in men's, women's, boys, and girls assure that it's your turn to join in Chucky's bloody rampage. Terrify everyone when you show up to Halloween dressed as this infamous killer doll.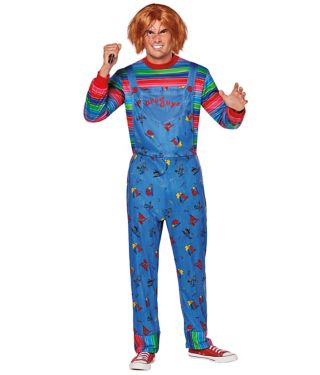 Chucky Masks
Be sure to finish off that terror-inducing costume with a mask to pull it all together. We have Chucky masks to have you looking horrifying no matter what Chucky movie you like. Whether you want the mask from the original, the sequel, or even Bride of Chucky, we've got you covered.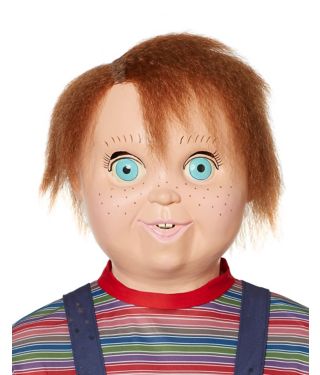 Chucky Animatronic
Horrify your guests even more with the Bump 'n Go Chucky animatronic. Watch as Chucky grabs his knife and chases your partygoers. No one will be able to keep from screaming when they're being run down by a killer doll on Halloween night.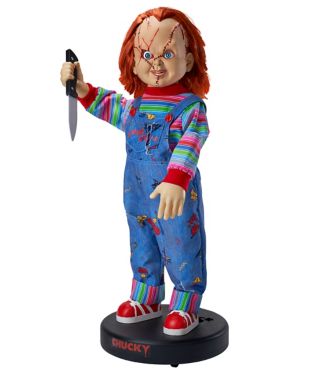 Pennywise – IT
You'll float too when you see all of this Pennywise stuff. If you love the killer clown from IT, this is the place for you. Fill your home with creepy décor featuring everyone's favorite horror movie clown.
Pennywise Home Décor
Add an ominous feeling to your home with dishtowels, light-up pillows, and wall signs all featuring Pennywise. You'll totally feel this stalking clown follow you around your home. Let this creepy clown take over your home décor to make this a truly scary Halloween.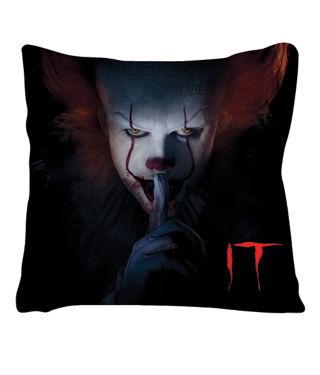 Pennywise the Clown Costume
You can take to the sewers yourself with your new red balloon and clown costume. A theatrical Pennywise costume brings the horror right from the big screen and into your neighborhood. This big screen-quality costume is sure to put a real scare into anyone who happens to pass you by.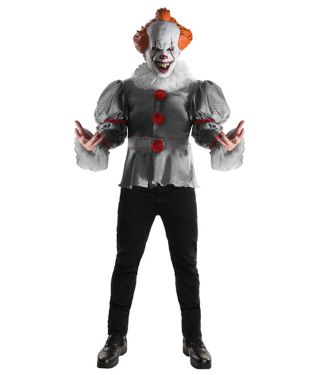 Pennywise Accessories
If you're looking to add a little something to your costume instead, the creepy clown from IT has you covered. Grab a Pennywise mask to terrify your friends and family or go the extra mile and pop in Pennywise's teeth to put a more creative but still truly terrifying twist on your costume. Don't forget to grab a Pennywise makeup kit so you can look just like the infamous clown.
Spirit Halloween has so many costumes, décor, and accessories from these classic horror movies, it's scary. Don't forget to bring the popcorn (and the protective pillow) when you shop for everything classic horror right here!