Summer has come and gone, and cooler weather brings with it rising shadows and all things that go bump in the night. Leaves will begin to fall, only for the howling wind to rustle them up once more. Fall is upon us, and with the change of season comes the anticipation of Halloween night. And yes, dear fans, we couldn't be more excited about it.
Here at Spirit, we're constantly raising the bar and coming out with bigger and better costumes, decorations, and so more for Halloween fans everywhere—and this year, we're not going to disappoint. Our selection of men's costumes and women's costumes has never been larger, with new styles and licenses that will have everyone excited to dress up.
"We spend all year defining, creating and perfecting the hottest trends, along with Halloween favorites, so our customers are confident they're donning the freshest, spookiest and most unique looks," said Steven Silverstein, president and CEO, Spirit Halloween. "For 35 years, October 31 has been our year-round passion and 2018 is no exception. This year, we are thrilled to offer everything from officially licensed Fortnite™ costume skins, back bling, and accessories to exclusive Winifred, Mary, and Sarah Sanderson Hocus Pocus costumes, to nostalgic Ghostbusters costumes complete with ghost traps and proton packs."
If you haven't stopped into your local Spirit Halloween yet, you may not know about our newest additions—and trust us, there's a lot. So if you want to take a glimpse into our best adult costumes of 2018, then check out our personal top ten list of adult Halloween costumes below. You may or may not be surprised to see what tops the list, but we'll let you discover that for yourselves.
What's on the menu?
For all of the foodies out there, you're going to love our hilarious food costumes.  From hot dog and bun couples to a hilarious taco costume, there are plenty of funny adult costumes on Spirit's menu! So why not treat yourself AND turn yourself into a treat this Halloween?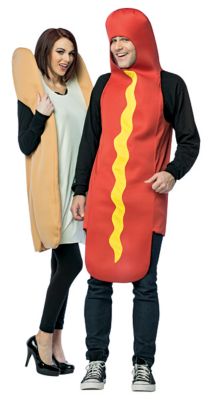 Need some space?
Your Halloween will be totally out of this world with Spirit's selection of space and astronaut costumes. Whether you want to be the coolest alien around or wear an awesome NASA jacket or astronaut suit, Spirit will make sure that you're ready for an epic space adventure.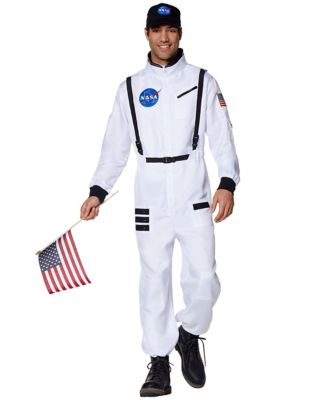 The Twisted Circus is back in town!
Clowns have become a staple of Halloween, and our selection of scary and twisted clown costumes is scarier than ever. From black and white polka dots to blood-splattered stripes, these costumes will have everyone screaming.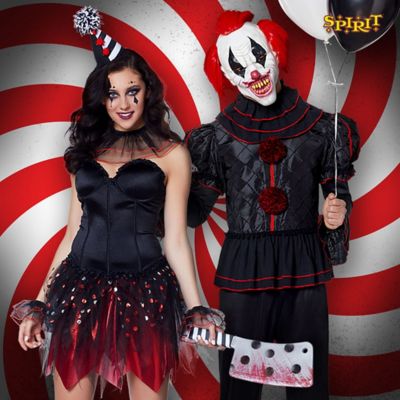 Mystical, magical, and totally majestic
Unicorns are everywhere, and it's no surprise that they've taken over Spirit Halloween! Some of our cutest women's Halloween costumes are inspired by unicorn magic, so is it any wonder why these fun, colorful unicorn costumes are perfect for any fun costume party?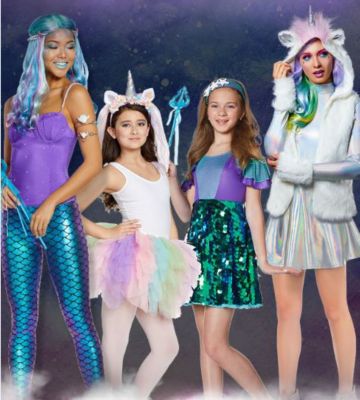 Creatures of the night are rising…
Once night falls, there's no stopping the creatures of the night from rising from where they rest. We've re-vamped (ha!) our selection of vampire costumes to introduce gorgeous gothic styles that will have you channeling your inner Victorian vampire all Halloween long.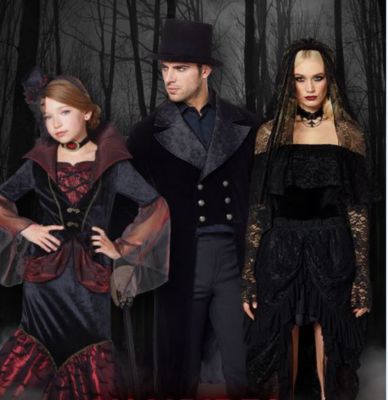 He's back…
Michael Myers is back yet again just in time for Halloween. Our selection of men's Michael Myers costumes features your favorite horror icon, along with accessories like his signature mask and prop knife. We've also introduced our new Michael Myers animatronic that will perfectly complete your scary Halloween scene!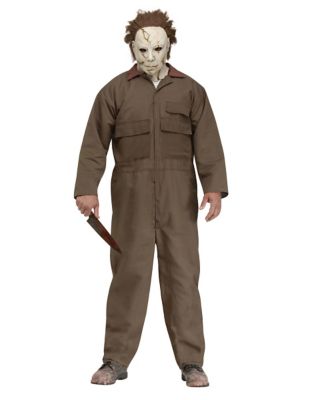 Who ya gonna call?
You won't be afraid of any ghosts or strange things in your neighborhood with our collection of Ghostbusters costumes! These iconic ghost-hunting jumpsuits are featured in both men's and women's costumes, and you can complete your look and look like true Ghostbuster with our Proton Packs, Ecto Goggles, and other fun accessories!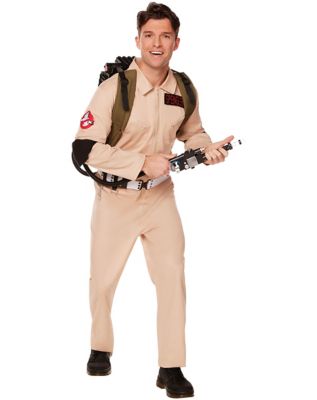 What's this? What's this?
For those of you who can't get enough of Jack Skellington and all things Halloween Town, then you already know that Spirit Halloween is your go-to for the best Nightmare Before Christmas costumes and decor around. And, in celebration of the 25th anniversary of the film, we're more excited than ever to offer the best Nightmare Before Christmas Halloween costumes for men and women!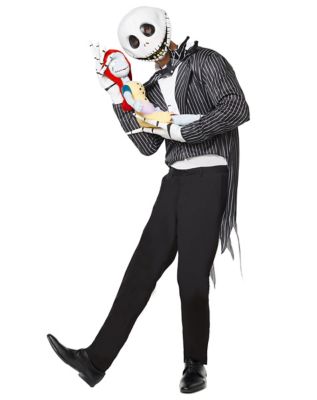 We're putting a spell on you…again!
With gorgeous new styles inspired by your favorite witchy sisters, our exclusive Hocus Pocus collection is growing! Of course, our classic Sanderson Sister costumes are back, but our selection of women's Hocus Pocus costumes now feature both deluxe and modern styles that will make witches everywhere cackle in delight.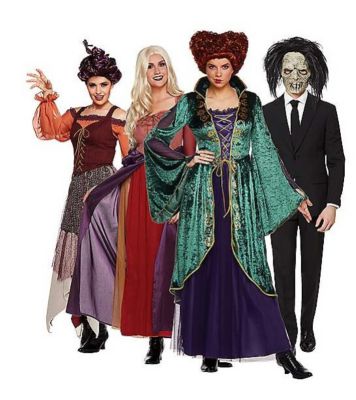 Game. On.
Gaming costumes have made waves in recent years, and Spirit Halloween has been more than happy to showcase costumes from games like Assassin's Creed, Halo, Kingdom Hearts and Minecraft. One of our newest additions to our gaming selection is our Overwatch costumes, which now includes new heroes like Mercy and Soldier: 76! But if you think we're stopping there, then you better think again.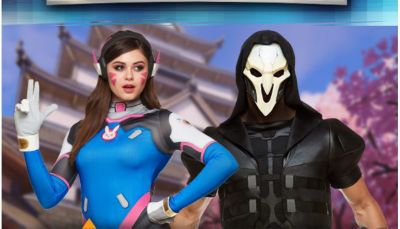 Fortnite costumes and accessories are now here at Spirit! And while there are plenty of choices in our kids' section, you'll still find tons of men's and women's Fortnite Halloween costumes to choose from. These bright, fun, and all-around awesome costumes show off some of your favorite Fortnite skins, like Cuddle Team Leader, Skull Trooper, and Brite Bomber. You can even complete your Fortnite costume with a Boogie Bomb, rare pickaxe, or even a Pumpkin Launcher!
Now that you know our official top ten, we're dying to know what your favorite costumes of the season are! Send us a picture of you and your group in your awesome Halloween costumes at spiritblog@spirithalloween.com, and you may just be featured in a future blog post!