Spirit Halloween has tons of Halloween makeup options to elevate your costume, impress everyone who sees you, and help express your inner creativity. Using makeup can turn you into a fantastic fictional character who terrifies, enchants, or both; it's all up to you!
As we approach the Halloween season, we present nine incredible makeup ideas that might inspire your own this year, with some tips, tutorials, and products you can use. We spoke with some talented makeup artists about how they achieved their looks and got great Halloween beauty tips to help you execute your makeup this year. Get ready to blow everyone away with these nine incredible Halloween makeup looks:   
1. Winter Princess Makeup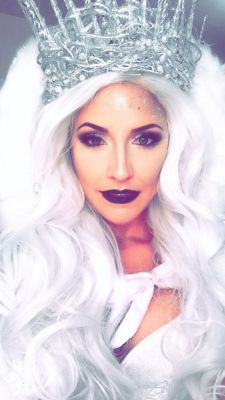 This icy-hot winter princess look is perfect for an enchanting, regal Halloween vibe. We spoke with makeup artist, Erin Spies, who was kind enough to share with us how she created this look. 
She told us that the contouring of the makeup was crucial. She created this dark shadowy contouring and definition on her forehead, cheekbones, and nose with silvery, shimmery eyeshadow. Using an eyeshadow palette for contouring really tied the overall look together and created a more unique appearance than traditional contouring. 
To add some additional wintry elements, she used some silver leaf sheets for the detailing on her forehead, but you can use any shimmery peel-off glitter to recreate a similar aesthetic. Add this makeup to your costume and winter princess accessories if you want to lower the temperature on Halloween night.
2. Devil Makeup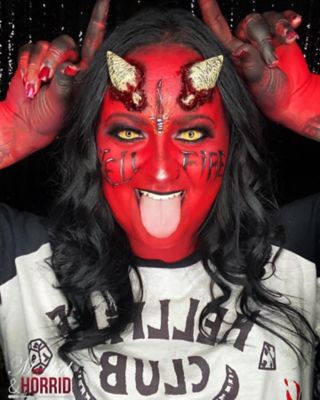 For a downright spooky demon makeup that uses classic red paint, these two looks excel. SFX makeup artist @morbidandhorrid opted for horn prosthetics, red face paint, some additional makeup detailing, a bit of fake blood, and colored contact lenses. She's also got a great TikTok that shows this application in quick stages. 
SFX makeup artist Rae Rottingwell FX has over 122,000 followers on TikTok and some of her videos in full makeup have surpassed a million views. Her demon look includes an animal facial prosthetic to her look to give it an even more goat-like, demonic appearance.
It's important to keep in mind with both looks, that you need to apply your prosthetics before applying any paint. Beyond that, teeth, contacts, and other accessories will create an even more impressive devilish appearance.
3. Witch Makeup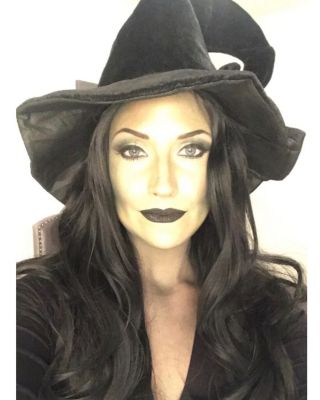 Name a more iconic Halloween look than a witch…we'll wait. You can pull off this classic Halloween makeup in several different ways, without much difficulty. Makeup artist Erin Spies told us that she prefers using a shimmery-green, loose eyeshadow pigment (like a setting powder) to "paint" her face, rather than using generic green face paint, which can sometimes begin to crack after hours of wear. 
Erin opted for an Iridescent yellow-green and used a darker eyeshadow palette for contouring her face and nose, as well as adding color to her eyebrows. She suggested getting an eyeshadow palette to use for your highlights and contours so that the overall look is cohesive. Combine this makeup with your witch costume of choice to put a spell on everyone you see this Halloween!
4. Clown Makeup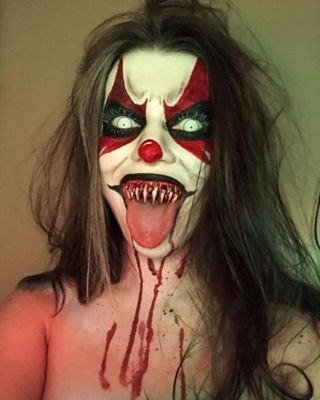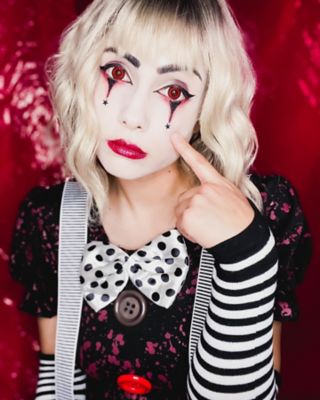 There are an infinite number of ways to design your clown makeup. In fact, it's part of the clown code that you never copy another's makeup, so each design must be unique! We've got all the supplies you need for your clownish Halloween look, whether it's demonic or more subdued, like this harlequin makeup from @its_jess14.
To achieve this smooth white face paint look, Jess told us she began by using the lightest foundation she could find and followed with a layer of white face powder. She also recommended using a liquid liner to easily draw the triangle shapes under her eyes.
For her unsettling demonic clown look, @lainey_kayy told us that she used a water-activated makeup palette and paid close attention to the shadowing and contouring on her face to give it a more dimensional look. She also used fake blood, teeth, and colored contact lenses to make sure that no one who sees this makeup sleeps anytime soon.
5. Mermaid Makeup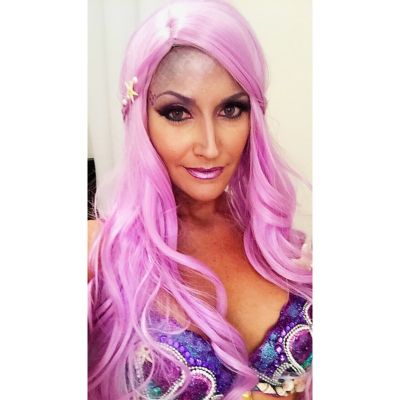 Once you have the right mermaid costume and accessories, you can create an even more stunning look with these makeup tips from Erin Spies.
This look relies on a more traditional beauty makeup that has an aquatic flair. She used a stencil and different color eyeshadows to create the scaling pattern on her forehead and a darker shade of that same eyeshadow palette near the top of her forehead to create the contouring and shadowing. Sticker jewels give it an even more magical, whimsical touch. And lastly, she used sticky lip gloss with glitter on top, which she said is great for pictures, but not as ideal for eating or talking.
6. Doll Makeup
There are as many styles of doll makeup as there are dolls in the world. You can opt for something like a doll-themed beauty makeup or something more involved, like a creepy cracked doll with some modest special effects. Rae Rottingwell FX breaks down two approaches to help you achieve the doll makeup of your dreams…or your nightmares.
7. Demonic Nun Makeup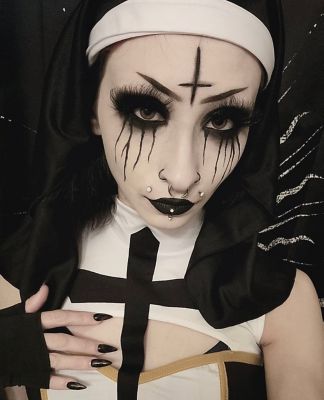 This two-tone demonic nun is easy to achieve with a holy habit and one of our unholy makeup kits. You can also use this makeup kit to turn any religious costume into something demonic and spooky. Go this route to inspire pearl-clutching as you serve fierce looks on All Hallows' Eve.   
8. Earth Goddess Makeup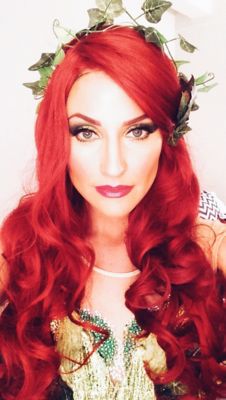 This earth goddess makeup strikes a balance between earthy and magical. To achieve this, Erin Spies chose a clean, shimmery, natural look combined with accessories. A red wig, green glittery eyeshadow, and smoky eyes set an earthy and dramatic tone. 
To finish, she matched her eyebrows to her lipstick by dipping her eyebrow brush in red lipstick on a plate. The important thing to remember is to go light when using lipstick to color your eyebrows, as a little goes a long way! Matching her wig with her lipstick and eyebrow color helped tie this look together.  
9. October Beauty Makeup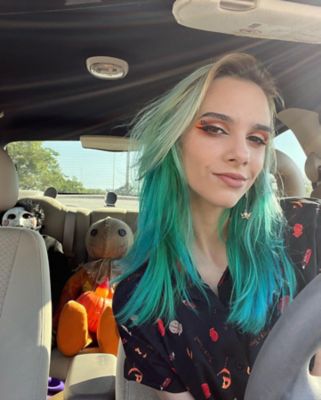 Preparing for a Halloween night makeup to accompany a costume is fun, but what about the rest of the Halloween season? There are many fun ways to incorporate a bit of spookiness into your daily makeup routine to show spirit and excitement for your favorite holiday.
This easy everyday look for October, from @ghourhees, started with a dark cat-eye and was followed with orange eyeshadow detailing. To finish it, she included a jack-o'-lantern design on the eyelid and a subtle lipstick. 
For a very on-trend variation, you can use the reverse cat-eye, which blew up after TikToker @paintedbyspencer first posted it. Easy, Halloween-inspired beauty looks like this are perfect for everyday wear and ensure you'll be in the spirit all October long!
Dressing up in costume and playing with different makeup looks is a fun and creative way to enjoy your favorite time of year. Just remember to express yourself fully, have fun, and tag us on social media @spirithalloween to share all of your Halloween makeup looks! Also, check out our blog for more makeup inspiration, like Easy Halloween Makeup Tips for Everyone, and helpful insights like Grease vs. Cream Makeup: What's the Difference?