Grab your proton packs and put on your best Ghostbusting gear because the Ghostbusters are back! It's no mystery that we're huge fans of Ghostbusters here at Spirit Halloween, so you should already know that any news about the franchise is sure to get us excited! With the release of the final official trailer for the new Ghostbusters movie Ghostbusters: Afterlife, we now have a pretty good idea about the direction this film will be going in and some new additional details on the plot. As the experts on Halloween and all things paranormal, we want to be sure that you're well-informed and totally prepared for the next installment in the series come Fall 2021. So with that being said, here are five things we already know about the new movie Ghostbusters: Afterlife coming to theaters on November 19th, 2021.
1. Ghostbusters: Afterlife is a direct sequel to the original films
This may come as a surprise to some fans considering the original Ghostbusters film took place over 30 years ago in what's dubbed the "Manhattan Crossrip" of 1984. In an interview with Entertainment Weekly, the director of the film himself, Jason Reitman confirmed that Ghostbusters: Afterlife is "not a reboot," but is a direct continuation of the timeline and the events that occurred in the original Ghostbusters movies. Does this mean that we'll see the return of some of classic ghosts like Slimer, or Gozer the Gozerian? We've already gotten a tiny glimpse (literally!) of the fan-favorite Stay Puft Marshmallow Man, so fingers crossed we get to see a modern adaptation of all of our favorite poltergeists. Only time will tell who will be making a return but one thing we do know for sure is that in this universe, the events of the original Ghostbusters film definitely happened and they will no doubt have an impact on the events that take place in this next modern chapter of the series.
2. Ghostbusters: Afterlife is staying within the family
As we just told you, this movie is directed by Jason Reitman. Sound familiar? That's because his father, Ivan Reitman, was the director of the original Ghostbusters movies. Fans will also be happy to know that he is completely on board to help produce the next chapter of the Ghostbusters saga. What better way to pass the torch on to the next generation of Ghostbusters than by keeping things in the family on and off the screen?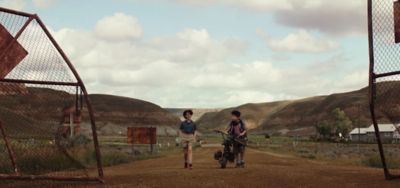 This brings us to our next set of family ties in the film: As we learned from the trailers, this movie will follow the grandchildren of one of the late original Ghostbusters (Dr. Egon Spengler) on their journey to discovering the truth about their family lineage and who their grandfather truly was. It's made clear in the trailer that not much is known by the family about their grandfather's past. It'll be interesting to see if this next generation will be up to the task of picking up the proton packs for themselves and carrying on their family's ghost-catching legacy.
3. A new movie, a new location
Based on footage in the trailer we learn that this movie takes place a long way from New York City and the original location for the "Manhattan Crossrip." Instead, Ghostbusters: Afterlife takes place in a small town in Oklahoma and will provide us with a much more rural setting than the previous films. This should come as a welcome change for fans as we can expect a grittier, darker, and spookier tone for the upcoming movie, while not straying too far from the comedic roots of the originals. It'll also be interesting to see how the ghosts act and cause havoc in this small town as opposed to the hustle and bustle of New York City, not to mention what new types of ghosts will emerge as a result of rural life.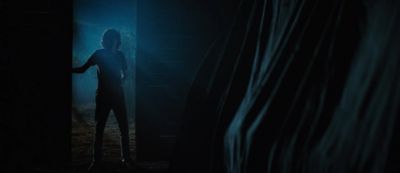 4. Expect the return of many classic Ghostbusters gadgets
Since we are following the grandchildren of one of the original Ghostbusters in the film, we can certainly expect to see plenty of classic Ghostbusters gear back in action. Just in the initial trailer alone, we catch a glimpse of the original ghost trap, proton packs, Ghostbuster uniforms, and of course the iconic Ecto-1 Cadillac. This should come as a terrific sign for fans of the series and you can be sure to expect many other Easter eggs referencing the original films scattered throughout the movie. Now, all we need to hear is that iconic 80's Ghostbusters' theme song and we've got ourselves an awesome sequel! Bring on the nostalgic vibes!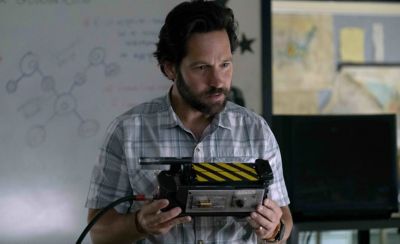 5. Members from the original cast will be returning
Die-hard fans will be excited to know that it has been confirmed that multiple actors from the original films will be returning to reprise their roles in this next chapter of the Ghostbusters saga. While their roles probably won't be nearly as large as they were in the original films, it'll still be exciting to see members of the original crew back in action in some capacity. It's already been confirmed that Sigourney Weaver, Bill Murray, Dan Aykroyd, Ernie Hudson, and Annie Potts will all be returning to reprise their original roles. How will the original Ghostbusters react to a new ghost sighting in the modern era? Will they join the next generation in their fight against the new ghosts? We're super excited to find out!
We really could go on and on about all the things that have us excited about Ghostbusters: Afterlife. November 19th couldn't get here any sooner and we can't wait to jump back into one of our favorite movie franchises! As we get closer and closer to the film's release we're sure plenty more details are sure to come out and our anticipation is sure to keep growing. Check out the official trailers below for yourself so you can get a glimpse of what the next generation of Ghostbusters will look like and you can get right on the Ghostbusters hype train just like us! We know you ain't afraid of no ghost!