It's almost that time of year again: A time where ghouls and monsters begin to roam the streets at night. A time where you can be something you're not and have no judgments. Society has created a special time of year and here at Spirit Halloween, we are ready to celebrate it full-heartedly.
It may be early, but who doesn't want to be the first one to sport a new trend? For that reason, we have compiled a list of the top ten costumes of 2019. Whether you want to be an angel, devil, or a character straight out of your favorite movie, we have what you need right here. No matter what your style consists of, we've got you covered. With more men's costumes and women's costumes than ever before, you'll find the perfect fit with ease! Now that we have perfected these Halloween looks, we are proud to share our top Halloween costumes for 2019. And besides, who said adults can't dress up, too?
10. We're hungry for this costume trend!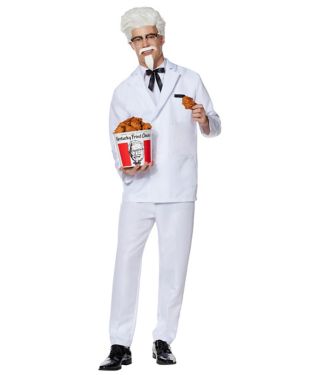 Do you prefer salty or sweet? With these food costumes, you can choose both! Whether you want a hilarious KFC costume or another costume inspired by your favorite food, you'll be making mouths water all Halloween long. Don't forget to share!
9. Working hard?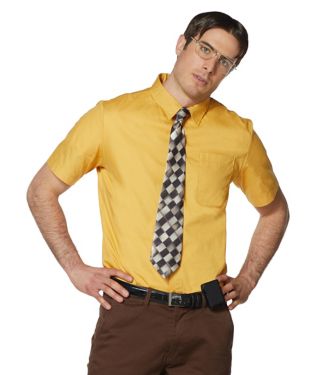 It's time to get to work! Your boss, Michael Scott, is waiting for you at Dunder Mifflin. Check out some of these The Office costumes to get ready for your first day. With new additions to our collection such as Dwight, 3-hole punch Jim, and the iconic Dunder Mifflin warehouse costume, you'll be working in no time. We have heard that this office can get a little bit wild from time to time, so be prepared!
8. In the small town of Riverdale…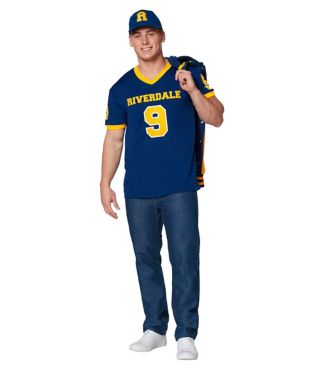 Whether you want to cheer for the Riverdale Vixens or chill with the Southside Serpents, we've got you covered. With these officially licensed Archie Comics costumes, you'll be sure to feel at home. Now our only stressor is trying to figure out whether Archie ends up with Betty or Veronica!
7. It's GAME time!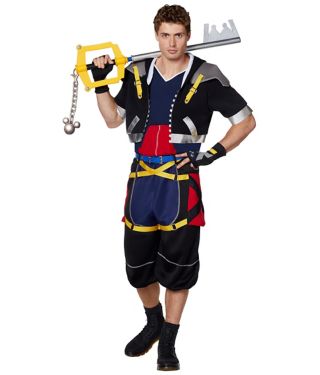 Who said that videogames are just for kids? Not us! From Overwatch costumes  like D.Va and McCree to Kingdom Hearts costumes like King Mickey and Sora—you do NOT want to wait too long to snag these must-haves this Halloween season because they won't last long. Get your controller ready, because we're ready to join the battle in 5, 4, 3, 2, 1…
6. Things are getting pretty strange…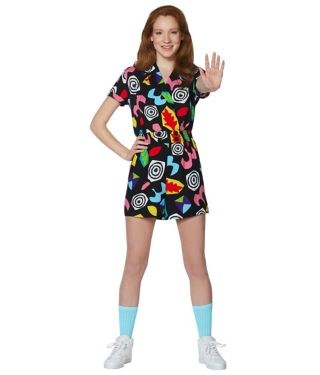 It's not just us, is it? Things have been getting pretty strange and we feel that the only solution is to dress up as our favorite Stranger Things characters and figure it out. Whether you want to be Eleven, Will Byers, Jim Hopper, or sport a Scoops Ahoy uniform, you've come to the right place. These Stranger Things costumes are certainly a hotspot this Halloween season!
5. In a family of sharks…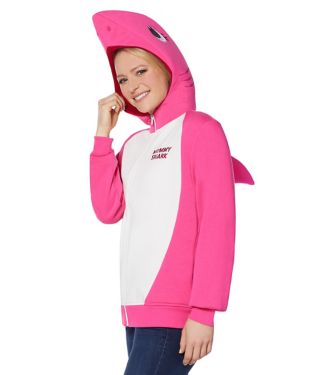 …you're welcomed to sing along! These officially licensed Baby Shark costumes are a Spirit Halloween exclusive that you'll have to get your fins on! Whether you're Baby Shark or Daddy Shark, you'll absolutely adore these costumes! We've got costumes for the whole shark family including Baby Shark, Mommy & Daddy Shark, and Grandma & Grandpa Shark.
4. Anime your way into Halloween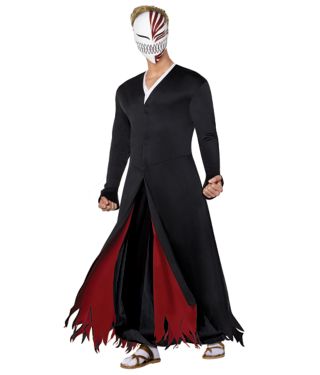 Anime costumes are growing more and more popular with each passing year. It's no wonder that this ended up on our top costume ideas list! With so many characters to choose from, you'll be sure to feel fierce and adventurous no matter whom you dress up as. Check out some of our newest additions, such as Bleach costumes and Baruto costumes for a real-life adventure!
3. Don't spill your popcorn!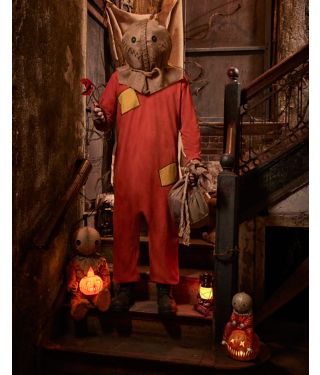 We get it! Some of these horror movies are pretty terrifying. At the same time, you signed up for it when you pressed play! Here at Spirit, we feel that horror movies will never leave the Halloween scene. These horror costumes will make you feel as though you're in the movie. From Chucky costumes to Michael Myers costumes, and even new Trick 'r Treat costumes, you'll be terrorizing the town in no time! Just make sure not to forget to check out all of our brand new Pennywise costumes!
2. Did someone call us?
These Ghostbusters never take a break! They're on call 24/7 and are always ready for action. Check out these stylish Ghostbusters costumes, and you'll have everyone calling you on your Ghostbusters walkie talkie this Halloween. Whether you accessorize with a proton pack or a ghost trap, you'll be ready to capture every ghost that comes your way! We have to ask…who you gonna call?
1. These witches aren't going away that easily!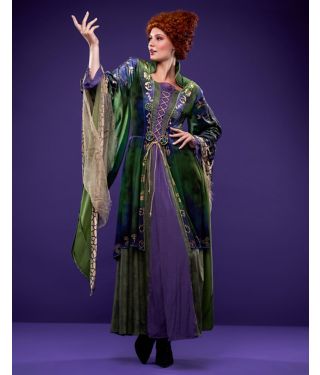 Amuck! They're back for another midnight ride on their broomsticks. Whether you're Winnie, Sarah, Mary, or even Binx…heading in this spooky direction for Halloween will be a crowd favorite. These Hocus Pocus costumes will certainly catch your eye and put a spell on you again!
We hope that you've found the Halloween costume that you've been dreaming of. There is always a place in this holiday for everyone who wants to celebrate. Whether you went for spooky or fun – the Halloween season has just begun!
Are you craving more costumes? Shop all of our costumes here!